What your employees want for their health and wellbeing
Friday , 13 October 2023
- 4-5 minutes read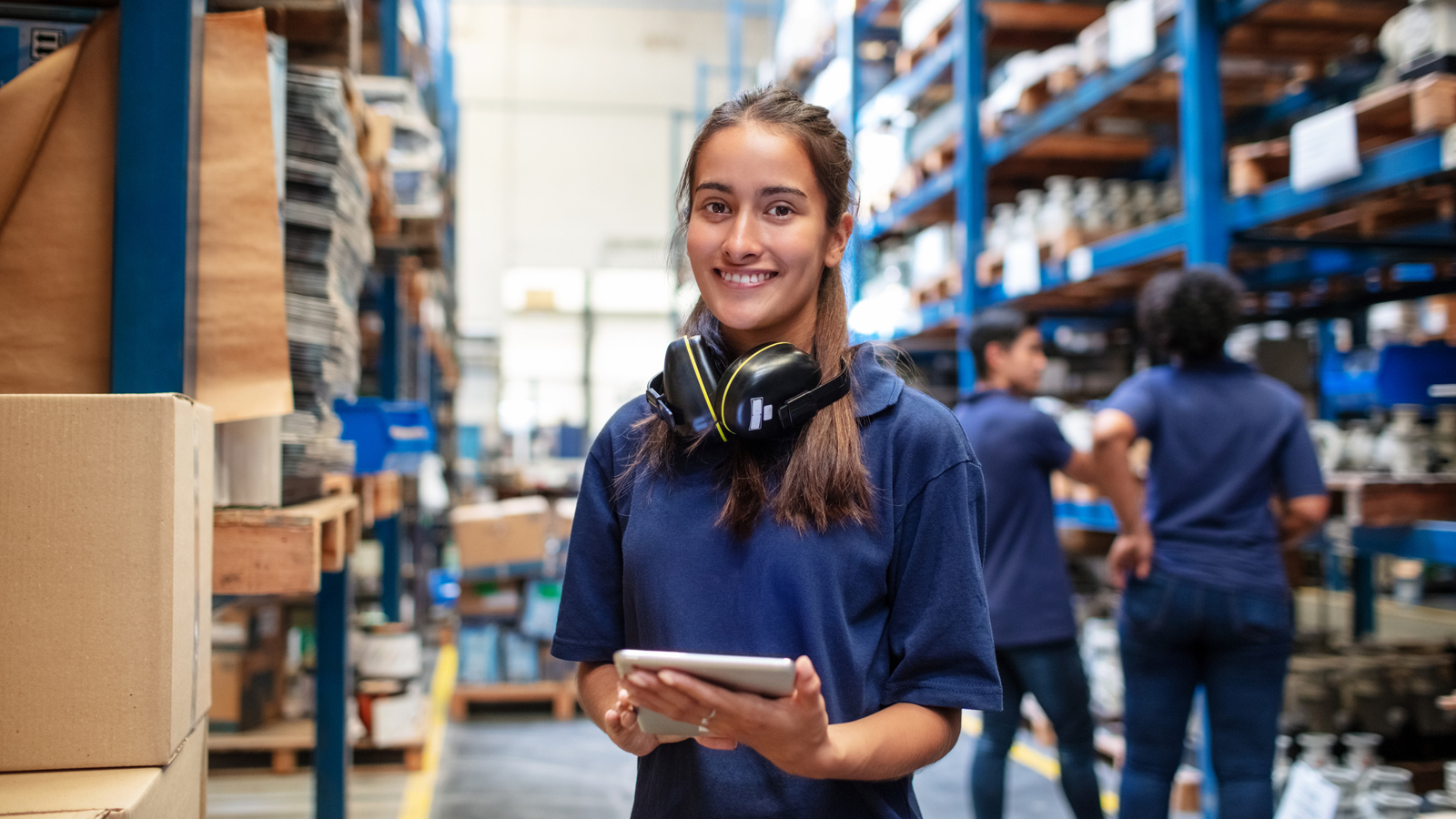 Workplace
We asked New Zealand workers the wellbeing initiatives they were looking for from their employers in 2023. Here are the results.
As a business owner or manager, your employees are the lifeblood of your business, so it pays to look after them.
And while actively promoting health and wellness within the workplace has gained momentum over the last decade, when it comes to implementing initiatives, listening to the wishes of your team can be just as important.
In the Southern Cross Healthy Futures Report Business Edition 2023, we asked a wide cross section of New Zealand employees what they wanted for their workplace health and wellness.
In reverse order, then, here are the top ten initiatives it might be worth considering as an employer - they could be just what the doctor ordered to help keep your staff happier and healthier – and your company more productive:
#10. Subsidised memberships and special offers – 20%
Everyone loves a perk, especially when it comes as part and parcel of the job. So see what you can rustle up as a mutually beneficial deal with other businesses in your local area. For example, maybe a nearby gym would be willing to give your staff a discount for bulk membership. You might also be able to negotiate discounts at local cafes or restaurants to help drive their trade. Every little helps, it's good for business, and it will make your people feel a little more special too.
#9. Stress management programmes – 20%
Most of us get stressed at work sometimes, for a variety of reasons. Providing your team with stress management courses, financial workshops or resilience training can help them discover their individual strengths, along with areas to work on. If run as group sessions, they can also help to build camaraderie, resulting in stronger relationships and better work engagement. Plus of course by helping your teams take care of their mental health you can enhance general wellbeing - and reduce your rates of absenteeism.
#8. Workplace massages – 21%
Talking of stress management, massage therapy has been proven to reduce both blood pressure and anxiety levels among workers.1 It can also help to improve general feelings of wellbeing and health, and even increase job performance and satisfaction. So whether you choose a simple chair version of massage at the desk, or something more involved with a proper massage table, the benefits could help employers sleep better at night too.
#7. Workplace counselling – 21%
An open door policy for managers is always a welcome policy for your people. But no matter how good a boss you are, there are times your team may feel more comfortable talking with someone who isn't directly involved with their role at work. That's why many employers now offer Employment Assistance Programme counselling (EAP) or workplace counselling to support staff with any work-related issues they may have – from career choices to workplace relations, or even personal issues that are affecting their work.
#6. Healthy food options – 24%
Workplace or not, a balanced diet is one of the most important factors for our health and wellness. But when your team are busy, it can be difficult to ensure that people eat properly during work hours. So give them a helping hand by providing simple, nutritious snack options instead of sugary treats. Fresh fruit, yoghurts, smoothies and nuts are easy to chow down on during the day, and will help to give your employees more energy and focus. Food for thought, anyway.
#5. A workplace wellbeing programme – 25%
Ranked #12 just three years ago, workplace wellness programmes are becoming more and more in demand across most industries, as the importance of staff health and wellness moves to the fore. In fact, many larger organisations now offer their own branded programme, whereas others prefer an off-the-shelf, tried and trusted solution - like BeingWellPlus from Southern Cross. Built on the four pillars of wellness – diet, physical fitness, mental health and sleep – BeingWellPlus gives you and your staff all the advice, guidance, tools and resources you need for your journey to health and wellbeing.
#4. Mental health activities – 25%
People have been through a lot over the past few years, with social and work lives disrupted like never before. The mental health effects of the pandemic will no doubt continue to surface long into the future. So anything you can do as an employer to help relieve fear, anxiety and insecurity amongst your employees can be hugely beneficial – and very welcome, evidently. It doesn't have to be a major financial commitment either. Try running yoga classes at lunchtime, or optional stretching and mindfulness routines in the morning. Whatever you prefer to help your staff gain focus and manage their work stresses and strains. It's all good.
#3. A lunch or break room – 29%
Taking breaks during the day is essential for helping your employees stay energised, on their game and more productive. And although (or perhaps because) they've become less prevalent over the years, the desire for lunch or break rooms is now growing again. Why? It seems New Zealanders like the idea of having a designated space where they can switch off, eat lunch and chat. Plus it makes sense for employers to have somewhere on-site to mingle, rather than a nearby coffee shop or takeaway place. And, bottom-line, it lets your people know that you care about them.
#2. Flu vaccinations – 33%
It is estimated (by Southern Cross) that employee absence costs New Zealand business more than $1 billion every year. That's around $600 to $1000 per person. All the more reason, then, for organisations to do whatever they can to reduce those absences, especially during the colder winter months. Prevention is always better than cure, as they say. So when the dreaded flu rears its annual head, try offering on-site flu vaccinations. Or if staff have already done them privately, reimburse their fee.
#1.Wellbeing leave days – 36%
In top spot, up one place in the rankings from 2020, wellbeing leave days are the hottest topic for New Zealand workers right now. People are aware that a good work/life balance is important to help them remain at their peak, and having an employer who trusts them and gives them space to take care of all aspects of their life makes a real difference. For the employer's part, this can include making sure workers take their full allotted holiday, supporting working from home, offering flexible work hours or a 4-day week, and even promoting sabbaticals for a longer break. All can help to reduce stress, increase staff wellbeing, reduce stress - and improve your people's performance in the long run. For more information on the latest health and wellness trends for New Zealand business, check out the Southern Cross Healthy Futures Report – Business Edition 2023
Reference:
1 https://www.forbes.com/sites/bryanrobinson/2021/02/22/how-massage-therapy-enhances-your-work-performance-and-career-success/?sh=6e96d1be2c33
Other reference:
The Southern Cross Healthy Futures Report – Business Edition 2023
https://www.snapcomms.com/blog/employee-wellbeing-initiative-ideas
https://www.greatplacetowork.ca/en/articles/11-initiatives-to-boost-employee-wellbeing
https://www.forbes.com/sites/forbescoachescouncil/2022/06/15/16-unique-ideas-for-employee-well-being-initiatives-in-2022/?sh=4849348f46db
https://www.perkbox.com/uk/resources/blog/employee-wellbeing-initiatives