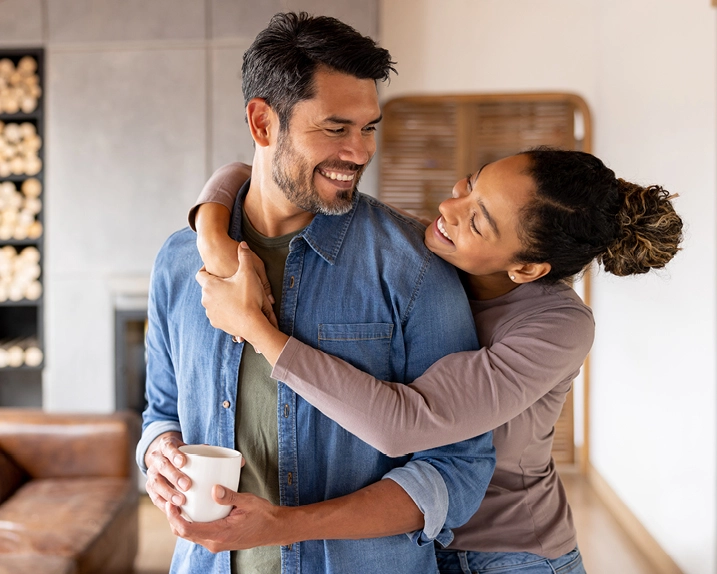 Health insurance your way
Trusted health insurance for individuals
You're unique. Your health insurance should be too.
Choose from a great range of health and medical care plans to cover what's important to you.
Actively manage your health with insurance that covers day-to-day medical costs like GP visits, dentist, or optometrist appointments.
Get peace of mind with a plan that covers a broad range of medical treatments and add modules to include what's important to you – like natural healthcare services or cover for prescription glasses.
Southern Cross Health Insurance is different from other insurers. We're a not-for-profit Friendly Society, meaning we're not in it for the profits but for the people. We don't have shareholders, we just do members' health.
The table below shows costs for some common healthcare procedures. Costs are GST inclusive, indicative and sourced from 2022-2023 claims data.
---
Why Southern Cross Health Insurance for individuals?
Claiming is stress-free with MySouthernCross or using Easy-Claim.

Get member perks like online mental health counselling sessions and more.

We're run by New Zealanders, for New Zealanders. Even, our call centres are New Zealand based.
---
Save with Southern Cross
Health insurance doesn't have to cost the earth. Tailor your health insurance to cover what matters to you in a way that suits your budget. Plus, gain access to a great range of member and partner offers.
Choose your plan
Cover what's important to you with add-ons and modules and adjust your excess to make a plan that suits your needs and budget.
Member discounts
Save money with discounts on your premiums for healthy living, low claims and paying by direct debit.
Great partner offers
Take advantage of partner offers that complement a healthy and happy lifestyle. Get discounts on Les Mills gym memberships, nutrition consultations, hearing tests and more.
Save money on insurance
Save money on life insurance, travel insurance and pet insurance when you're a Southern Cross member.
Hear from our members
See how Southern Cross could help you with medical cover, discounts and more.
---
Why choose health insurance?
Private health and medical insurance complement the public system by enabling you to access treatment faster. Being treated more quickly helps you get back to doing what you love sooner.
Many choose health insurance to help them with the cost of healthcare, and for peace of mind in case the unexpected happens.
What do you need? How to plan your insurance coverage
What's essential for you will be different for someone else. That's why we offer a wide range of plans and additional options. Not sure where to start? Below we've listed indicative costs of healthcare procedures and common health insurance claims in New Zealand.
The cost of common medical and surgical treatment
Ever wondered how much common medical and surgical procedures can cost in New Zealand? The table below shows indicative costs for some common healthcare procedures. Costs are GST inclusive and sourced from 2022-2023 claims data.
| | |
| --- | --- |
| Procedure | Indicative costs |
| Breast cancer surgery | $8,100 - $24,900 |
| Colonoscopy | $2,100 - $3,600 |
| Endometriosis surgery | $9,900 - $24,900 |
| Hip replacement | $26,300 - $32,000 |
| Prostate cancer surgery | $23,000 - $28,800 |
| Skin cancer removal | $300 - $2,300 |
| Varicose veins | $5,100 - $8,600 |
Common health insurance claims
The top five most common treatment claims made by individuals at Southern Cross are for:
GP visits
Prescriptions
Specialist consultation
Physiotherapy
Dental consultations
Health insurance can help you return to doing what you love faster. Join the more than 940,000 New Zealanders who choose Southern Cross Health Society to support their health and wellbeing.
---
Are you with us yet?
We're here for you. We've got a range of plans with flexible options so you can tailor your health insurance to your needs and budget. Get a quote or contact us now to find out more.