Measuring our members' outcomes and experiences of healthcare
How we measure outcome and experiences.
As New Zealand's largest health insurer, we paid out over $1B in claims in FY21.1 We want to be sure of the outcomes and experiences provided to our members, as well as the impact the treatment you provided has had on their overall health and wellbeing.
This will give us insight into what's working well and what could be improved.
Southern Cross uses internationally accepted survey tools that measure patient reported outcomes, experiences and impacts on quality of life from both surgical procedures and specialist consultations.
We have received over 155,7002 anonymous survey responses from members since 2014. To support ongoing quality improvement, specialists can access their results via an online dashboard and see where they sit compared with other (anonymised) colleagues.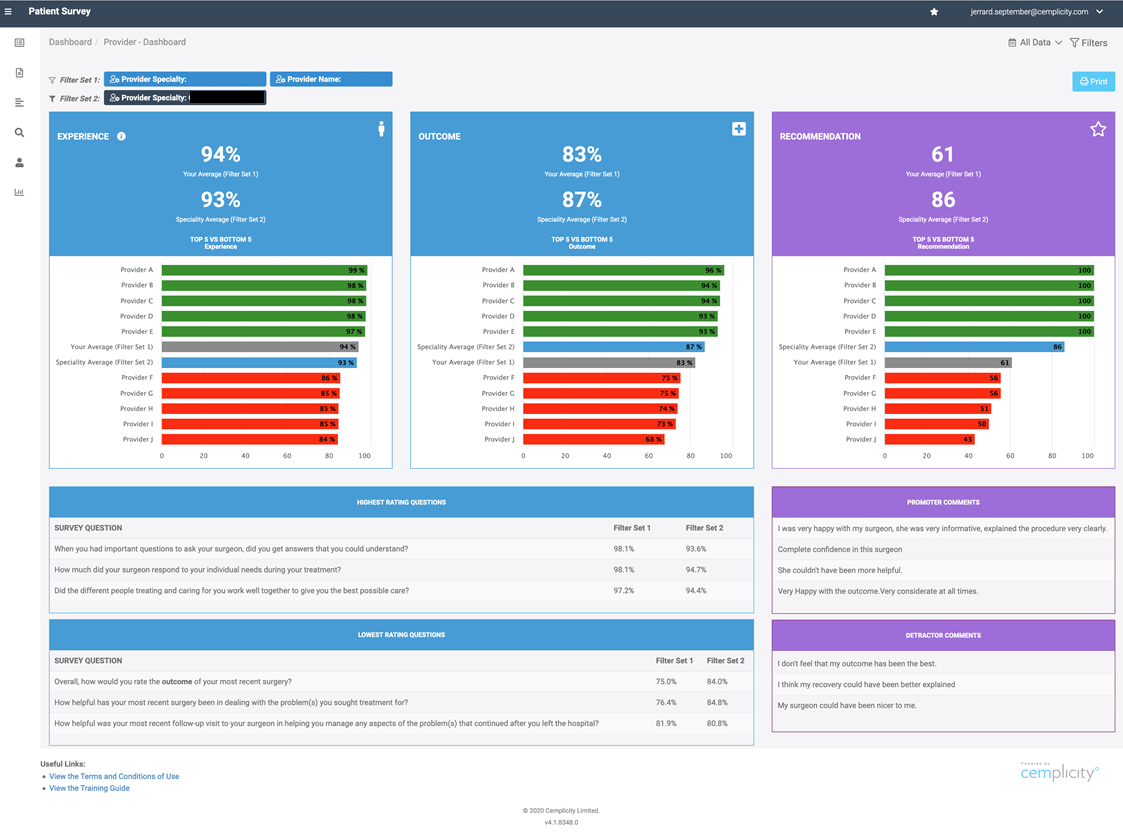 Click to enlarge an anonymised example of the results portal and dashboard.
Measuring outcomes and experiences for specialist medical procedures
Our main survey is the Outcomes and Experiences Questionnaire (OEQ) that asks members six questions about their experience and five questions on outcomes. Within this survey is a net promoter score that measures the likelihood of a member recommending that specialist to another member. We have been surveying members across all surgical specialties since April 2015. To date we have received over 96,9002 responses.
The OEQ also gives members the opportunity to provide feedback with free text comments. This addition of the "patient voice" to clinical quality measures is an important lens on private healthcare. For example:
What do our members think about their experience with their healthcare provider?
Do our members think that their quality of life has improved following their treatment?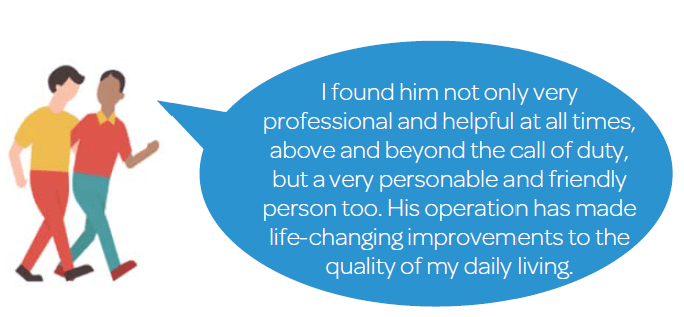 Measuring changes in health outcomes and quality of life before and after surgery
We use a global, well-established tool called EQ-5D, developed by EuroQol to measure the shift in health outcomes and quality of life. This survey was launched in May 2015 and asks each patient an identical set of questions about their quality of life both before and after their Southern Cross-funded procedure. To date we have received over 13,8002 responses.

Click to enlarge the multi-domain report showing trends over time.
Measuring experiences associated with consultations
A significant part of reimbursed claims relates to specialist consultations where there may be no associated surgical activity. To measure the impact and experience of consultations we use the Doctor's Interpersonal Skills Questionnaire (DISQ). Started in 2018, this survey asks members 12 questions between 24 and 48 hours after an initial consultation with a specialist. The question set is licensed from CFEP (Client Focused Evaluation Program).
To date we have received over 39,0002 responses.
For information on what your patients see, the questions we ask, etc., visit the Patient Survey FAQs page.
Gaining continuing education points from reviewing survey data
| | |
| --- | --- |
| | We have partnered with CFEP for RACS and NZOA members to be eligible for 10 CME points on completion of a simple reflection exercise after viewing their patient feedback in the personalised reporting portal. Learn more about |