Movember fundraiser ideas for your workplace
Wednesday , 20 October 2021
- 1-2 minute read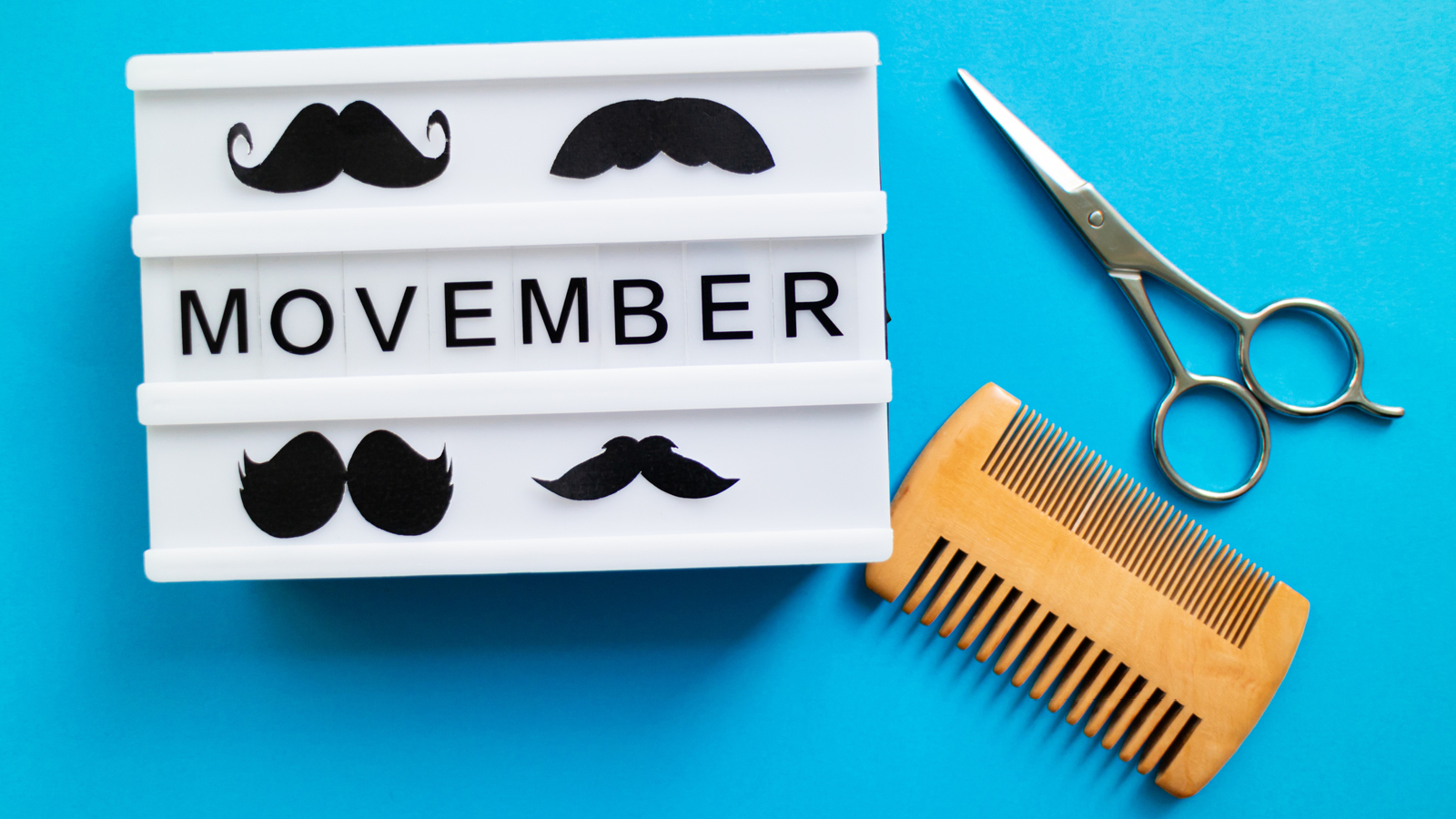 Workplace
It's Movember time again. Which means that for the 30 days of what was formerly known as November, everyone can get behind the cause to support men's health – and that includes in the workplace.
New Zealand men are dying too young - fathers, brothers, sons and friends leaving us too early, either through depression, or treatable diseases like cancer.
As you probably know by now, Movember is the annual event in the calendar looking to change all that. And whether it's helping with mental health and suicide prevention, supporting the 3,800 Kiwi men diagnosed with prostate cancer each year, or the many typically younger Kiwi males faced with testicular cancer, the aim is to drastically reduce fatalities by 2030.
Movember makes a difference
Since 2003, Movember has funded more than 1,250 men's health projects here and around the world, challenging the status quo, shaking up men's health research and transforming the way health services reach and support men.
Of course the most recognisable manifestation of this movement can be seen in November, when men curb their shaving habits in order to grow the most impressive moustache they can muster through the month.
But raising money for this great cause doesn't have to be just a personal thing – or a male thing for that matter. There are plenty of ways everyone can jump on board, including at your business or workplace.
Fundraising in the workplace
As well as getting a group of you to grow a mo, or take part in the official 60km challenge, here are some of our top 'hairy upper lip' tips for raising money at your workplace:
$5 donations
Let's start with something simple. Encourage all staff to donate $5 to Movember straight out. Or if you'd prefer to create an event, ask for a minimum donation of $5 for morning tea, a mufti day, an organised raffle (3 tickets for $5) or whatever you prefer. Then create a board to celebrate everyone who donates – there's nothing like a bit of peer pressure to help up your funding.
Matched funding
Bosses, get your organisation to match any funds raised by your employees. You can always set a maximum limit if you want to play it safe or create a target. Then whatever events you stage can be coupled with the promise that every dollar donated is worth double – a powerful motivational marketing tool if ever we saw one.
Fake mo day
Think Movember and moustaches are just for men? Think again. Buy a load of fake moustaches from your local $2 shop and get everyone to wear one for the day – with a donation of course. It's sure to liven up the working day, especially in those long meetings. You could also hold a vote for who people think is sporting the most fetching mo.
Milk moustache & cookies day
Get a couple of your team to bake cookies at home (or just buy some), then hold a morning tea with milk and cookies, for a small donation. You could also stage a competition to see who gets the best milk moustache while drinking their glass of milk. Be sure to take photos and share on your social platforms too.
Mo prizes for all
Create a raffle or auction that employees can get excited about – with prizes relevant to your workplace. For example, you could auction off an extra day's holiday, a lunch shout from the bosses, a management car park space for the week, tickets to an upcoming gig or sporting event, or even just a gift basket or flowers. Whatever's easy and manageable to help you go with the mo.
Car wash
Car so dirty you could draw a moustache in it? Then why not run a car wash in-house, or open it up to the local community. Charge employees to have their car washed (don't forget to charge the boss double), or run a public car wash on the weekend or after work – and clean up.
Guess the lollies
An oldie, but a goodie. Rustle up a big jar of jelly beans, lollies or whatever for your staffroom or kitchen, and encourage colleagues to make a donation and guess the number in the jar – closest guess wins the whole thing. Just try to avoid getting any moustache hairs in there!
Mo quiz night
Give people something to ponder as they twirl their moustaches. Organise a mo-themed trivia night to find the smartest peeps in the office. Get everyone to sport a moustache (fake or real) and even make some of the questions about famous moustache wearers. You could also open it up to invite customers, clients or suppliers to join in the fun. Prizes could be anything from small amounts of cash to a large, hairy moustache trophy.
These are just some thought starters – we're sure you can think of your own to help raise money for this awesome cause.
To find out more about Movember - and how you and your business can get involved - be sure to check out nz.movember.com/ for ideas and inspiration. And do your part to help the Kiwi men you love lead happier, healthier lives.
References:
https://nz.movember.com/