Looking after your team – ideas for business leaders
Friday , 13 October 2023
- 4-5 minutes read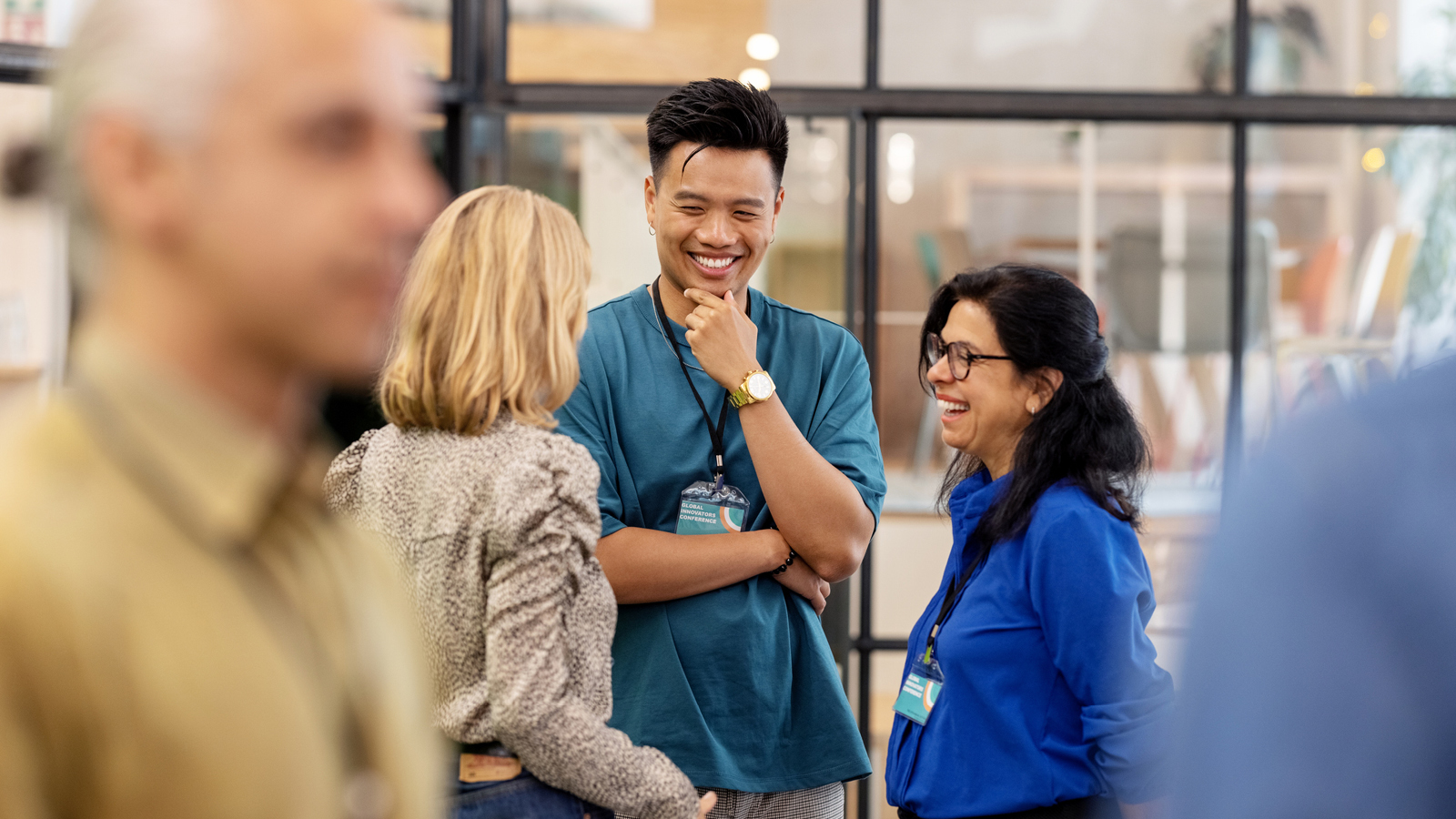 Workplace
Your people are your most valuable asset, so it makes sense to look after them. We look at why it's important, and how you can take good care of their health and wellness to help your business thrive.
For any business or organisation, employees are your lifeline. They represent you in the business world, and their performance day after working day is inextricably linked to your success.
Yes, managing the health and wellbeing of your employees makes perfect sense from many perspectives. And these days, doing so goes way beyond simply keeping sick days to a minimum. Instead, many companies are adopting a continual, holistic approach which involves regularly checking in on employees' physical and mental health, satisfaction levels, workplace relationships, and much more.
But before we delve into some of the wellness methods at your disposal as a leader, let's consider what an engaged and healthy workforce can bring to the table for your business.
Why employee health and wellness is important
The truth is that most employees want to feel valued, both by their company and their immediate managers or supervisors. Knowing their employer cares about their wellbeing helps them to stay connected. It's an increasingly important consideration too, as your team feeling valued at work brings with it a whole host of other benefits – both to them as individuals, and to your business.
For starters, when employees are healthy and happy, they are more motivated and productive in their role – up to 12% more productive, according to research.1 This increased motivation naturally leads to increased job satisfaction and morale, as well as lower absentee rates due to illness or injury. In the long term, it can also mean a more dedicated and loyal staff – not to mention improved satisfaction for your clients and business partners. So far, all good.
The current Kiwi landscape
So how well are we supporting employees right now in Aotearoa? According to the Southern Cross Healthy Futures Report Business Edition 2023, New Zealand employees are still searching for a better work/life balance.
Although many believe the growth of flexible working/working set hours from home has improved their overall outlook, the post-Covid financial hangovers – increased workload, work pressure and feeling burnt out – threaten to negate any of these positive effects.
In fact, mental health has become a greater issue overall. More New Zealanders report trouble sleeping due to anxiety, stress, and the pressures of work. This is especially true for non-office workers, working parents and younger members of the workforce.
To top things off, we're also now taking less annual leave than we did just three years ago, which is bound to impact on our health, our work, and our families. All the more reason, then, for business leaders to ensure their employers are receiving the care and support they need. Taking care of your people and business There are many different ways that employers can look after the health and wellbeing of their staff. So if you value your people, here are just a few things to consider in your workplace:
1) Encourage flexible working
It's become even more of a thing since Covid, but enabling your staff to work more flexible hours when possible is a hugely popular way to increase engagement, and promote a more agile workplace. Particularly good for employees with younger families or other commitments, a flexible approach can also build loyalty by showing your people that you care and you trust them – plus it makes no real difference cost-wise than if they worked the usual 9-5. Many businesses are also trialling 4-day weeks now, but that's another story.
2) Promote honesty and openness
When it comes to building trust with your staff, honesty is always the best policy. So try to be transparent when people ask about your company's plans and performance, or if they ask for feedback on their role. Allow them the freedom to do what they do without micro-managing their every move, and check in regularly to see how things are going. It will make them feel like a vital part of the culture, which can only fuel future success.
3) Offer training and support
Both vocational and personal. Clear pathways to grow are essential for retaining good people. So try to ensure your team has the opportunities to learn new skills that expand on their role within the business. It can only reflect well upon you as a leader. Similarly, offer personal support where required. Whether team members are dealing with stress, financial, or sleep issues, be supportive and source professional help. Make sure your managers and leaders are well-trained to identify signs of burnout and fatigue too.
4) Offer work perks and incentives
A decent salary is one thing, but there are other benefits you might want to consider to add value to your workplace. Free health checks and on-site flu vaccinations (or reimbursements) can be a handy bonus for busy lives. Remember too that someone's personal life will often affect their work ethic, so try to offer benefits that can help out. Discounts on gym membership or fuel stations are always a popular choice, and can help staff to feel valued.
5) Build a welcoming culture
Remember, culture beats execution every time. Building a friendly, nurturing and employee-driven culture will keep morale high and make your people care more about their everyday work, which means everyone can reap the rewards. So make sure you give your team opportunities to socialise, such as breakout sofa areas and lunch rooms. Try to organise some regular social events, just to break the ice. And ensure new people are onboarded and welcomed into the fold properly to help them hit the ground running. Anything that makes people feel special can all help to make you an employer of choice in your field.
6) Recognise effort
Everyone likes to be recognised for the work they do, no matter how 'under the radar' the task. So be sure to compliment your deserving team members privately, or publicly via group email or 'success' meeting. Positive reinforcement is a highly motivating force to promote goodwill in any workplace, and if people feel proud of their achievements, it will spur them on for more great outcomes in the future.
As you'll probably have appreciated by now, the point is to recognise that your staff are your business. Take good care of them and you're sure to receive it back in kind. And if you really want to show that you value your people, consider introducing a wellbeing programme for your business – either bespoke, or off the shelf, such as BeingWell Plus from Southern Cross.
Reference:
1 https://warwick.ac.uk/newsandevents/pressreleases/new_study_shows/#:~:text=Economists%20carried%20out%20a%20number,of%20Warwick%20led%20the%20research.
Southern Cross Healthy Futures Report – Business Edition 2023 – pp.31-32
https://www.indeed.com/career-advice/career-development/taking-care-of-your-employees
https://www.theguardian.com/small-business-network/2015/jun/19/small-business-guide-keeping-staff-happy
https://coburgbanks.co.uk/blog/staff-retention/the-9-secrets-to-getting-employees-to-genuinely-care-about-your-business/
https://www.capterra.com/resources/8-employee-engagement-ideas-for-employers-who-care/
https://www.business.govt.nz/wellbeing-support/wellbeing-in-your-business/workplace-wellbeing-policy-builder/
https://www.payhero.co.nz/blog/guide-to-employee-wellbeing-and-mental-health