Mental Health Awareness Week
Tuesday , 15 August 2023
- 5-6 minute read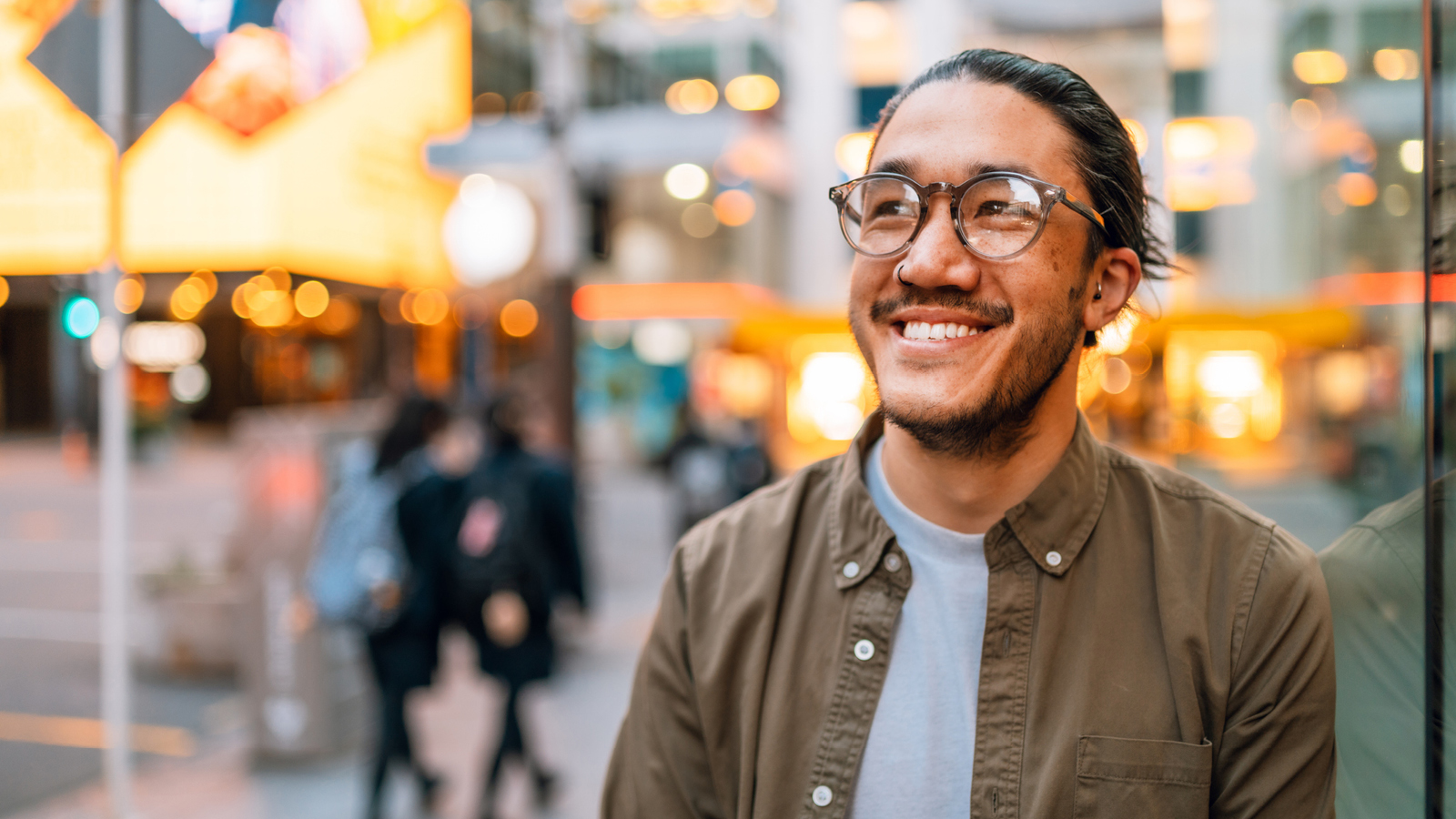 Thinking well
Life has been a rollercoaster of emotions over the past few years, New Zealand. So it's time to focus on looking after ourselves, and each other.
Mental Health Awareness Week (MHAW) celebrates its 30th anniversary this year. An annual campaign from the Mental Health Foundation, it is designed to help Kiwis develop a greater understanding of what boosts their wellbeing and improves their mental health.
First established in 1993 when few people were willing to talk publicly about mental health, MHAW is endorsed by the World Federation for Mental Health and is marked in over 150 countries at different times throughout the year. Here in New Zealand, that includes picking a new theme each time, to reflect the fact that no one-size-fits-all approach works for everyone.
Instead, the aim is that MHAW helps every New Zealander to add a new skill, tool or strategy, to their wellbeing arsenal – one that can be used every day, or drawn on when we're struggling to cope with our life situation.
Solid foundations
In New Zealand, MHAW is underpinned by Te Whare Tapa Whā, an holistic model designed by leading Māori health advocate Sir Mason Durie in 1984 that defines health as a wharenui or meeting house with four walls and the whenua/land as its foundation.
Each wall represents a different aspect of our wellbeing. The idea is that when all these elements are in balance as they should be, we can thrive. But when there is imbalance in all or any of them, our wellbeing can be impacted.
The parts of the wharenui
Durie describes the different elements as follows:
• TAHA WHĀNAU – family and social wellbeing
Taha whānau is the people we care about, who recharge us and make us feel we belong. Whānau isn't just our immediate relatives. It includes our friends, hoamahi/colleagues, iwi or community – the people who are close to our hearts.
• TAHA WAIRUA – spiritual wellbeing
Taha wairua is about taking notice and appreciating the beauty around us. It's about rediscovering things that make us feel awe, hope, strength, unity, and connection. For some, wairua is faith or a higher power. When your wairua is strong, it's easier to feel good, cope with challenges and build strong whānau relationships. But sometimes it may need help to restore that strength.
• TAHA TINANA – physical wellbeing
Taha tinana is about how your body feels and how you care for it. Refuelling your body helps you to feel mentally well. Sometimes your tinana might not be where you'd like it to be and this might be beyond your control. What's important is that you do what you can to nurture it.
• TAHA HINENGARO – mental and emotional wellbeing
Taha hinengaro is your mind, heart, conscience, thoughts, and feelings. Just like your physical health, your hinengaro needs to be nurtured. Hinengaro is what you do to stimulate and refresh your mind so you can better cope with the ups and downs of life.
• WHENUA – foundation
While not strictly part of the wharenui, whenua is the foundation, our connection to the land. It's soil, plants, animals and people – tangata whenua. It's the earth through which you are connected to your tūpuna/ancestors. Whenua is a place of belonging and it's comforting that it is never too far away.
This year's theme – Five Ways, Five Days
The theme of this year's MHAW is Five Ways, Five Days. Each weekday, you are encouraged to take simple, proven actions based on the Mental Health Foundation's Five Ways to Wellbeing, to help you find balance, build your resilience, and boost your overall mental health:
MONDAY - TAKE NOTICE / ME ARO TONU
The week begins with a clean slate. A time to take stock and acknowledge how you've been feeling recently, encourage you to take notice of the things around you, and remember the simple things that give you joy. Possible activities for Monday include anything from breathing exercises and yoga session to practicing mindfulness, taking a walk to one of your favourite places, or simply appreciating the beauty of a New Zealand sunset.
TUESDAY - GIVE / TUKUA
Tuesday is all about kindness to others. Giving your time, your words, and your full presence to situations to create a ripple of positivity that can brighten anyone's day. It could be baking something delicious for someone, performing a random act of kindness to help out someone in need, or donating things you no longer need to charity. Any small gesture that could mean a lot to someone else.
WEDNESDAY - BE ACTIVE / ME KORI TONU
Midweek is all about being active, doing what you can, enjoying what you do, and giving your mood a boost in the process. We all know that exercise increases our level of endorphins, and this can be just what you need for a more positive outlook on life. So get active today – get out into the great Kiwi outdoors if possible, spend time throwing a ball about at the local domain, or get on your bike and get some fresh air. Whatever you can do to raise your heart rate a little - and nourish your soul too.
THURSDAY - CONNECT / ME WHAKAWHANAUNGA
Thursday means talking and listening, being there, and feeling connected with what is going on around you. It's time to tap into those weekend vibes early and get social – not just on social media either. Organise a dinner with friends, reach out to someone who looks lonely, or that you haven't seen for a while, or ask a mate about their day and listen carefully to how they respond. Whatever it takes to make you and others feel appreciated, present and in the moment.
FRIDAY - KEEP LEARNING / ME AKO TONU
As a sign off, Friday's focus is on striving to keep on learning, see opportunities you may not even have realised were there previously, and maybe even surprise yourself. It's a day to reflect on all the things you've done during MHAW, and reignite your passion through new experiences and stepping out of your comfort zone. It might be joining a new club, exploring somewhere new in your local area, or even just tackling a crossword. Something to stimulate your mind and hopefully set a mentally healthy new habit for the future.
For more information about all the actions suggested each day this September during Mental Health Awareness Week 2023 - and how you can get involved at work, at home, or in your community - visit mhaw.nz
The Mental Health Foundation
The Mental Health Foundation of New Zealand is a charity that works towards creating a society free from discrimination, where all people enjoy positive mental health & wellbeing. Improving individuals, whānau, organisations and communities.
---
Reference: