Ways to exercise when its cold and wet
Friday , 19 May 2023
- 3-4 minute read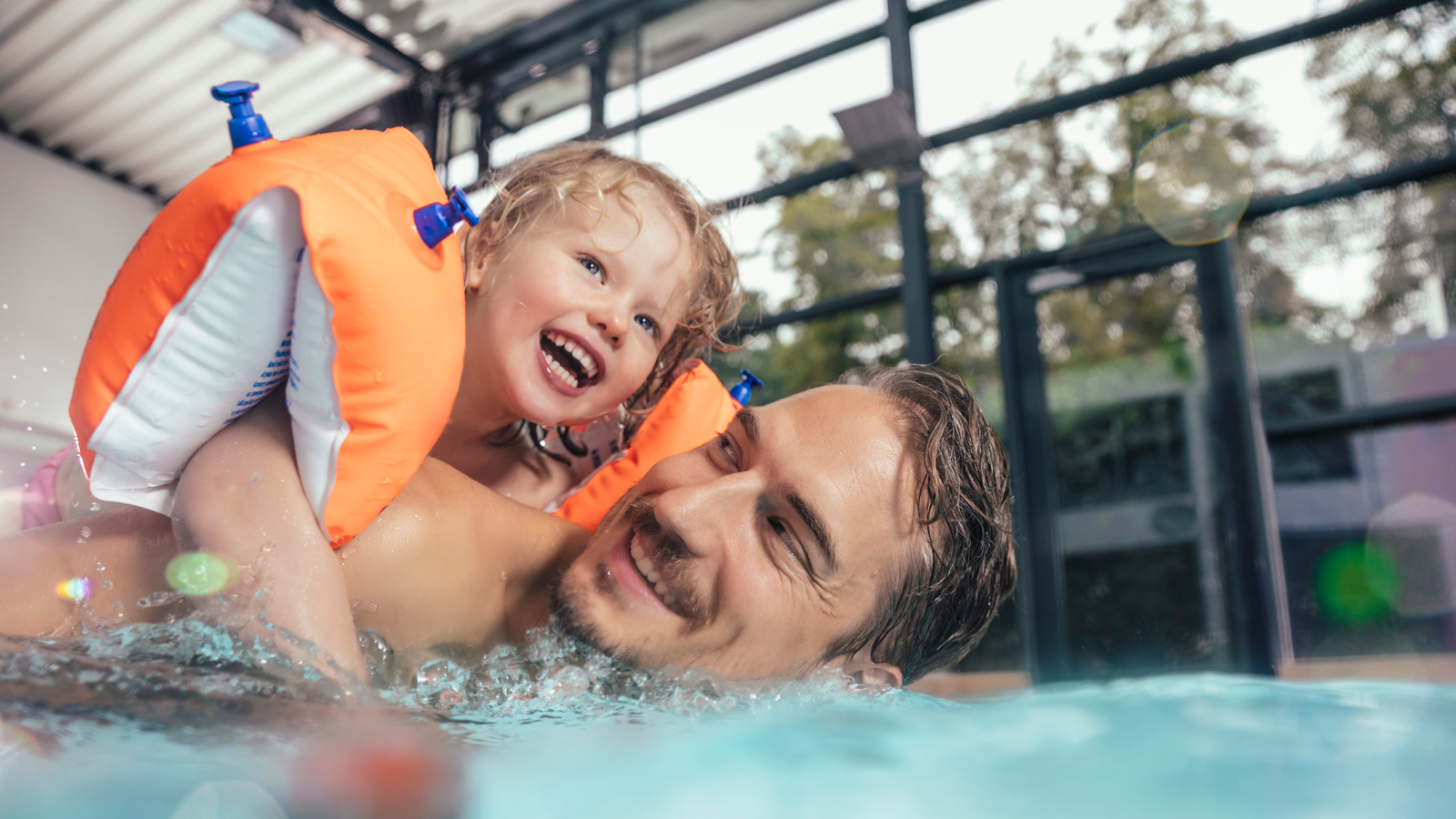 Moving well
Sometimes those dark winter days can make your usual workout seem less attractive. So spice things up with one of these different options to help you keep fit, active and healthy this season.
Everyone feels more motivated about exercise when the sun's shining. But when the colder weather arrives, the thought of hunkering down or staying in bed at home suddenly seems much more enticing than braving the elements.
It goes without saying, however, that movement is important all year long, and especially during the winter months when grey skies and chilly winds can sap your energy and make you feel glum. So the question is, what are you going to do about that? And where are you going to get your much needed regular workout without freezing your fingertips?
Of course the gym is your go-to as it's sure to be kept at the right temperature all year round. But if you fancy something a little different this winter, here are a few suggestions that will help you forget the cold and work up a sweat in spite of the weather:
1) Try a park run
If running is your thing, joining in with a group might be all the motivation you need to brave the cold and get your regular dose of exercise. Park runs are popular all around the world – a Saturday morning 5km run, jog or walk around a set course. There are currently over 40 sites in New Zealand where you can take part too. And best of all, it's completely free to register. Find out more at parkrun.co.nz
2) Do indoor rock climbing
Got a head for heights? A fair few indoor climbing centres have popped up recently, and they're certainly not just for kids. A good workout for body and mind, climbing can use muscles you never even knew you had, and increases your hand grip strength and leg power too. Plus it's great for a sense of achievement when you reach the top of whatever obstacle you're tackling.
3) Step into the boxing ring
If you're still feeling adventurous, make like Joseph Parker and get your gloves on. A few rounds in the ring is just the kind of fast-paced full body workout to warm you up in winter, ducking, blocking and throwing punches. Or if you don't fancy one-on-one combat, there are still plenty of opportunities to let all the tension out on a punch bag.
4) Strike a yoga pose
On a slightly more sedate angle, find yourself a mat and get ready to pull shapes. Yoga puts both your body and mind through a good workout, and is known to reduce stress and anxiety, as well as improving your strength and flexibility. Check out your nearest yoga centre, or set up at home and take an online class in the comfort of your own living room.
5) Jump in the pool
There's one place that's guaranteed to be warm in winter, even when you strip off. So pull on your togs and head to your local indoor swimming pool to get in some solid liquid exercise. Just a few laps of this low impact daily exercise can improve your overall health and reduce your risk of disease. Plus it's a lot easier on your joints and muscles thanks to the buoyancy of the water.
6) Jump on a trampoline
Fancy a bounce? Then unleash your inner child and hop onto your nearest indoor tramp. Not just super fun, trampolining is also a fitness workout that keeps on giving, improving your leg strength and aerobic capacity. And like swimming, it's lower impact on your joints means there's less chance of you doing yourself a mischief – as long as you don't slip off the edge!
7) Shoot some hoops
Basketball is a game you can play quite easily on your own, indoors or outdoors. Dribbling a ball around the court not only improves your co-ordination, balance and stamina levels, it also helps you burn over 500 calories per hour1 And if you've got a mate for some one v one action, a healthy dose of competition is always going to up the intensity of your workout.
8) Set up a home gym
Don't like the thought of going outside to get to the gym? Then bring the gym to you. Chances are if you like working out then you may already have your own set up a home. If not, maybe you'd like to invest in a treadmill, a cross trainer or even just some hand weights. Then you can literally get some exercise and jump in a nice warm shower afterwards. Simple.
9) Hit the trails
Last but by no means least, if the outdoors is what really fires you up then why not try a little winter tramping around New Zealand? We do live in one of the most beautiful countries in the world, after all. Different types of terrain can give your leg muscles a hugely varied workout, and a change of scenery can be great for your mental health too. Just ensure you have the right gear, take your phone and enough supplies to sustain you, plan your route well, and let someone know where you're going – just to be on the safe side.
Remember, with any movement-related activity, warm ups and warm downs are essential, especially in colder weather. There are plenty of routines to be found online to help you stretch your muscles in preparation for the big event. If you can, try to stretch the muscles you'll be using in the exercise you're about to perform.
Be sure to wear appropriate clothing for the season too. Wrap up warm before and after exercise if you're outside, or when traveling to and from your exercise venue. Unless you're at home, of course. Then you can just chill – in a good way!
---
1 https://burned-calories.com/sport/basketball
Other reference:
https://www.everydayhealth.com/fitness/workouts-that-are-perfect-for-winter/
https://health.clevelandclinic.org/how-to-stay-active-outside-when-the-weather-gets-colder/
https://www.theguardian.com/lifeandstyle/2018/dec/03/seven-ways-to-keep-exercising-in-the-cold-dark-winter-months
https://www.heartandstroke.ca/articles/11-ways-to-stay-active-in-winter
https://www.livescience.com/six-ways-to-keep-exercising-in-winter
https://greatist.com/fitness/20-awesome-indoor-workouts-try-winters-over#Kick-out-on-the-soccer-field