Shopping and meal planning for your household
Monday , 3 August 2020
- 6 minute read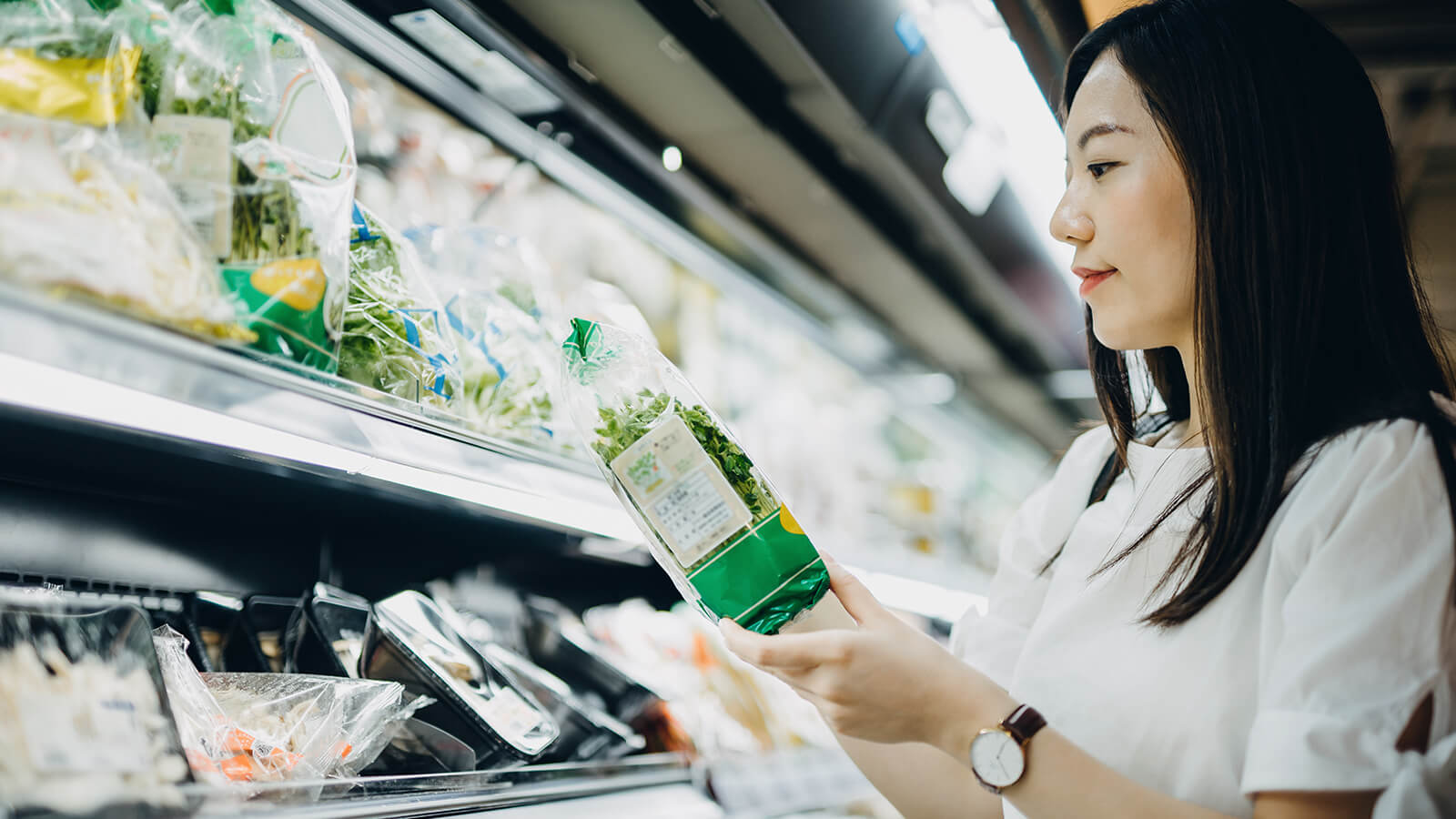 Eating well
Over the last few months the world has changed dramatically. Our lives, often entrenched in routine and habit, have, for many, flipped on their heads.
This flip may be impacting eating habits too - if so, you're not alone! With changes to daily routine, little ones at home 24/7, a recommendation to shop less, understandable stress and anxiety, and possibly a busier household; we might be struggling to find routine and our usual kitchen groove.
In difficult times that are outside of the norm, it's important to meet ourselves where we're at, go easy and try our best to adapt accordingly where possible. Your day-to-day has likely changed - this may call for flexibility on how things are usually done.
Here are some ideas for shopping and meal planning for your household, which might help things work a bit easier on the kitchen front. Not all may be relevant to your situation - so take what's needed:
Before a shop
It's important we're shopping less and reducing time at supermarkets. Therefore, aim not to shop without a plan. Before you venture to get groceries, try to:
Have a chat with your household. You may be having to accommodate more mouths to feed or humans in the kitchen. Sit down with your household and chat through kitchen dynamics for the week - can you cook together? What would everyone like to eat for the week? Are any foods needed to be kept off the menu? For those in a household with flatties or the need to share a kitchen space, a review of the usual cooking roster may be needed.
Do a weekly stocktake. Check your fridge, freezer, pantry, and see what's in reserves. Be food safe and discard what's expired - keep on top of stock! This will help reduce food waste, money spent at the supermarket, and encourage you to be a more creative cook. Cross-check with the 'Pantry Essentials' List to make sure you have all the basics covered.
Put a plan in place. Have a think about what you'd like to prep for the week. Try to use as many ingredients as possible that are already on hand. For many, jotting down a specific Monday - Sunday meal plan, (especially for dinners) can take the pressure off during the week. Try our meal planner! Don't worry if you don't completely stick to it, it's just nice to know it's there to fall back on.
Consider meals and ingredients to suit your lifestyle. Busy week ahead with work or the kids? Throw in speedy meal ideas to make life easier (e.g. tinned baked beans on grainy toast for lunch, tuna-mayo salad wraps, easy frittatas). Fresher items will need to be enjoyed earlier in the week, whereas longer life products could be used later - aim for planned meals to reflect this (so those carrots don't go soft sitting in the crisper!)
Not a fan of cooking usually? Keep it simple and batch cook. Spagbols and chicken drummy roasts can be prepped quite easily (check online for simple recipe ideas), and in larger quantities. Don't cook every night - prepare more than a dinner's worth, so you're sorted for a few days. Meals like curry, bolognese and soups freeze really well. Cook once, eat twice, three, four times...you get the picture!
Have time on your hands and want to explore cooking? Consider trying out a few new recipes that appeal. Plan for this in your shop so you have the ingredients needed on hand, or get creative with what's already on hand. Who knows, you may be a budding Jamie Oliver!
Write a list before you hit the supermarket. Jot down everything needed for the week, and to be clever put it into food-type categories so when you shop it's easy-breezy and logical e.g. produce section, frozen section, dairy section. Check out the handy template which lists food by grocery store section.
At the shops
Stick to your list. Take a pen with you and cross off items as you go.
Fresh is great, but so is frozen. Fresh items are awesome, but frozen will last longer and are just as nutritious! Grab a bag of frozen berries for nutritious fruit smoothies, and a few packs of frozen mixed veg. The latter are great for adding a nutrient boost to meals - add a cup to whatever you're cooking, particularly pasta sauces, stews and curries.
Celebrate more items that are convenient freezer-friendly, tinned and non-perishable. These will last longer, but also reduce kitchen time - great for busy working families or individuals at the moment, or those who want an easy-speedy meal prep. Keep an eye out for:

Canned fish
Tinned legumes (e.g. chickpeas, kidney beans and lentils)
Dried fruit for snacks
Tinned baked beans
Canned veggies and fruit (look for those in fruit juice, not syrup)
Shelf-stable milks.

Include a favourite treat food (or two?). Include it in your shop! Food sparks joy. While it's important for health to keep treats in moderation and not go overboard, don't consider depriving yourself. Buy a few treats, and enjoy them across the week.
The nutritionists at Feel Fresh Nutrition are happy to create meal plans personalised for you and your family, complete with pictures, recipes, and nutritional information. Visit their website to see their reduced online pricing. www.feelfreshnutrition.com