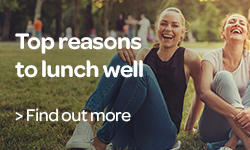 We all get a lunch break, but are we lunching well? 35% of Kiwis are not taking any lunch break at all.1
It's easy to skip your break or eat in front of a screen, but it can affect your health and wellbeing, in the short term and over time. People who don't take a lunch break report lower levels of personal wellness overall, and rate themselves lower for sleep quality, eating habits, fitness and work/life balance.
A break does wonders for your productivity, creativity and overall wellbeing. Find out why taking a break is so important and get tips for how to recharge.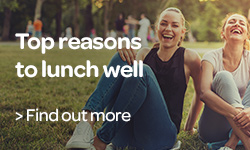 ---