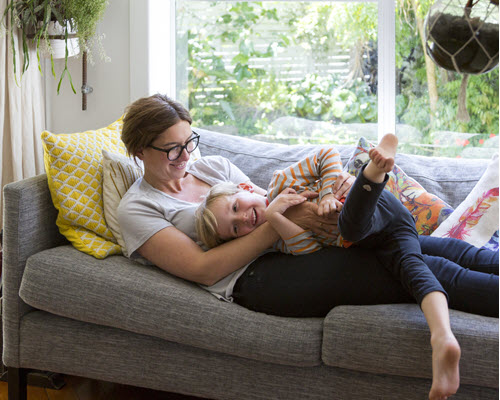 FAQs about the HealthEssentials updates
We've made some important updates to HealthEssentials. We want to help you live well for longer, so we're always working to improve your insurance cover. It's important that you read your policy document and membership certificate carefully, but we know that there's a lot to take in, so we've summarised the updates and included some helpful links below.
This means that any eligible healthcare service that occurs on or after 1 April 2023 will be covered according to the changes to the policy that came into effect on that date. An overview of HealthEssentials updates made on 1 April 2023 can be found here.
These updates apply to existing HealthEssentials policies and new Health Essentials policies from 1 April 2023. You can view the new policy document here.
---
FAQs
Why have you updated my plan?

We're always looking to improve our products to ensure they're fit for purpose and meet our members' needs. These improvements are based on feedback from our customers.

How did you decide what updates to make?

When reviewing our plans we assess how relevant and suitable they are for our members. We also talk to prospective customers to understand what it is they would consider important in a product. This helps us decide which updates will give our members the best value, balancing benefits with keeping premiums affordable.

How can I provide feedback about the changes or get information about other plans?

We love hearing what our members think, good and bad! If you'd like to provide feedback about these changes, ask questions about the changes, discuss alternative plans, or have ideas for future changes,

please contact us here

.

Will the policy updates increase my premiums?

No. Your premium won't change as a result of these updates. Your premiums will remain the same until your next renewal date. We'll send you a renewal letter six weeks before your renewal date advising of any premium changes.

Will the updates be available to existing HealthEssentials members?

Yes, the enhancements will be available for existing HealthEssentials members where the healthcare service occurs on or after the effective date of the updates (1 April 2023).

When will the updates take effect?

The benefit updates will apply to new healthcare services that occur on or after 1 April 2023. Any claim for healthcare services prior to 1 April 2023 will be assessed on the benefits available at the time you received that healthcare service. If you need any help with claiming, please

contact us here

.

I had treatment before 1 April 2023 – will these updates impact my claim?

No. Claims for eligible healthcare services that happened before 1 April 2023 will be covered in line with the policy terms and conditions that applied on the date of treatment.

What happens to my claims balance if a benefit limit is increasing?

From 1 April 2023 the GP consult benefit is becoming the primary care benefit and the benefit limit is increasing from $150 to $250 per claims year. For example - if you've claimed $100 under your GP consult benefit, you'll currently have $50 available to you. From 1 April 2023 this benefit will increase by the new amount. Therefore you'll now have $100 claimed and $150 available. This will reset to $250 per claims year on your next claims

anniversary date

.

I have a plan other than HealthEssentials – have any updates been made to that plan?

No, we've only made changes to HealthEssentials at this time. For future changes made to any of our other plans, we'll communicate about those changes directly to anyone affected by those changes.