How to train your brain
Thursday , 15 October 2020
- 3 minute read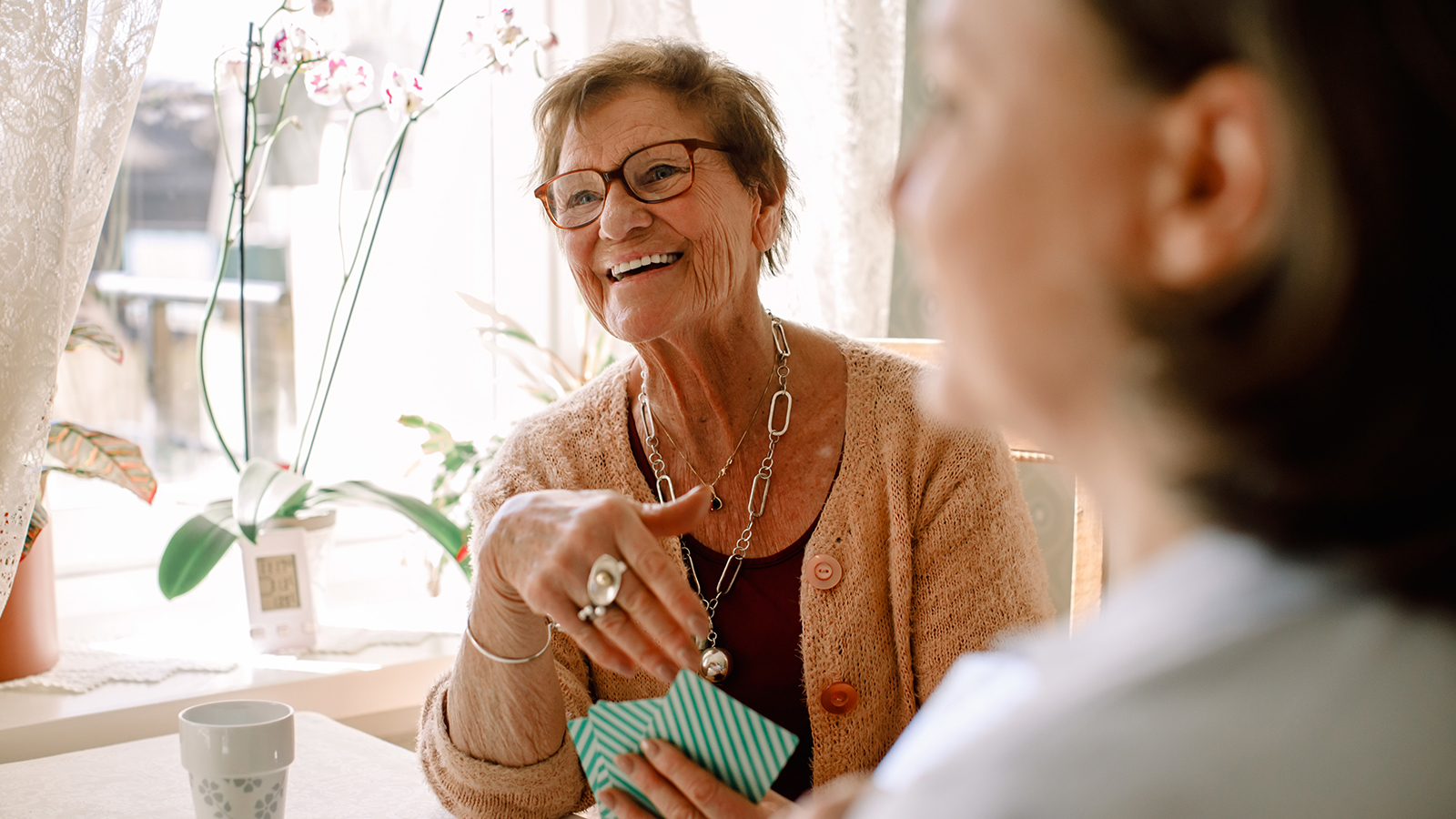 Thinking well
"Use it or lose it". We've all heard the phrase bandied around in relation to the importance of keeping your body fit by exercising regularly. But most scientists agree that exercising your brain is just as important.
That's right, our brains need a regular workout too, especially as we get older. By solving puzzles and completing tasks, you're actually keeping your brain age younger and your mental faculties sharper. It's a fact which becomes even more significant when you consider that - while some forgetfulness is only natural with ageing - after the age of 65 your risk of developing dementia doubles approximately every five years.1
In fact, studies of cognitive ageing often focus on people in older age (including US presidents) completing various cognitive tests and providing details on activities they regularly take part in. And almost all of those studies conclude that those of us who do more mentally stimulating activities maintain better critical thinking skills in older age.2
Boosting mental health
But the positives don't stop there. It turns out that training your brain is not only beneficial to your cognitive function, it's good for your general mental health too – and could literally prove a lifesaver.
Depression is a serious issue here in NZ. According to the New Zealand Health Promotion Agency, approximately 1 in 8 Kiwi men and a staggering 1 in 5 Kiwi women will experience depression at some time during their life.3 All of which would seem to mean that finding ways to keep our brains healthy is now more important than ever.
Playing the game
With this in mind, a decent amount of recent research has also looked into whether playing games can benefit our mental health. The short answer would seem to be a resounding 'Yes'. For instance, researchers from the University of Georgia reported that residents in China who regularly played Mahjong (a tile-based strategy game) were less likely to report feeling depressed.4 Whether this is down to social aspects involved or the game itself is unclear, but it's a good indicator that playing games - particularly those that require multiple players such as Chess, Cards, Checkers and Backgammon - can only be beneficial for our aging brain.
Other studies suggest that computer games could also help in treating older people with depression who haven't been helped by antidepressant drugs or other treatments for their disorder. For example, in a study of 11 older patients, researchers found playing certain computer games was just as effective at reducing symptoms of depression as the 'gold standard' antidepressant drug escitalopram. Moreover, those patients playing the computer games achieved results in just four weeks, compared to the 12 weeks it often takes with escitalopram (also known by its brand name, Lexapro®).
In addition, according to the study the computer games even improved what researchers call executive functions more than the drug. These functions are the thinking skills used in planning and organising behavior, and their impairment has been linked to depression in elderly patients.5
What to play – brain games for Seniors
But enough of the science, let's get to the games. Maybe you already have your regular slice of gameplay, like a daily crossword, Sudoku or game of Scrabble®. There are plenty of free apps and games available online to stimulate the old grey matter too, some of which we'll cover here. But whatever your preference, try to look for something that engages your short-term memory, listening, language, visual, logic, reaction, hand-eye coordination….or all of the above:
Board games
From the classics of chess, checkers and backgammon to favourites like Monopoly and Cluedo, board games are a staple for fun and enjoyment. If you play online or on your smartphone or tablet, finding playmates needn't to be an issue either – simply challenge the computer or other online players and see who comes out on top. Also, playing online means it's impossible for anyone to cheat!
Card and dice games
Solitaire may not be the only game in town, but it's a lot easier to deal with online, with just of a flick your finger or the click of a mouse. Group games like Bridge, Cribbage, Rummy and Yahtzee also take on a whole new dimension. Best of all, the apps and online versions do all the scoring for you - no need for pen and paper.
Word and number games
Whether it's playing in person with friends or keeping up a long distance relationship via one of the many word game apps available, Scrabble® and its numerous copycats (Words with Friends, Word Feud etc) are still very popular. And again, online versions give you the option to chat via text. Those tricky word searches also keep your analytical skills sharp. Or if numbers are more your thing, online Sudoku is just as tricky digitally as it is in a newspaper or quiz book.
Crosswords
Crossword puzzles are the perfect testing ground for your knowledge and recall ability. They can also be as easy or hard as you like, even cryptic if you prefer, although much of the skill there is in getting to know the style of the crossword compiler. Either way, they're a great means to stimulate your brain and ward off feeling too down. Or possibly '2 down'.
Trivia quizzes
Everyone loves a good general knowledge quiz: it's why Trivial Pursuit has proved such a favourite over the years - and now online too. But if you fancy branching out there are plenty of other free trivia quizzes to be found online, across every kind of topic you can imagine – from movies to science to maths. You can even find a trivia quiz on board Air New Zealand domestic flights these days.
Jigsaws
Doing a jigsaw puzzle makes you use parts of your brain you don't always use that often. As well as the regular box versions, you can find hundreds of jigsaw sites online, many of them free (thejigsawpuzzles.com). Start small if you prefer, or move up to 5,000-piece puzzles. Guaranteed no missing pieces!
Specialist brain games
Online and app-based brain games perhaps give the best variety of puzzles for you to solve. Better still, there are heaps of them out there. Each is usually structured a little differently, and enables you to gauge the level of difficulty to suit your mood. Some of our favourites include Lumosity, Elevate, Brainwell Mind & Brain Training, Peak and the lateral thinking 4 Pics 1 Word.
For more great games and puzzles visit:
https://www.seniorlink.com/blog/the-best-brain-games-for-seniors
OR
https://sixtyandme.com/keep-your-brain-buzzing-with-these-free-brain-games-for-seniors/

Or just try searching on the app store for your favourites. Have fun!
---
References: