The positives of lockdown
Thursday , 15 October 2020
- 5 minute read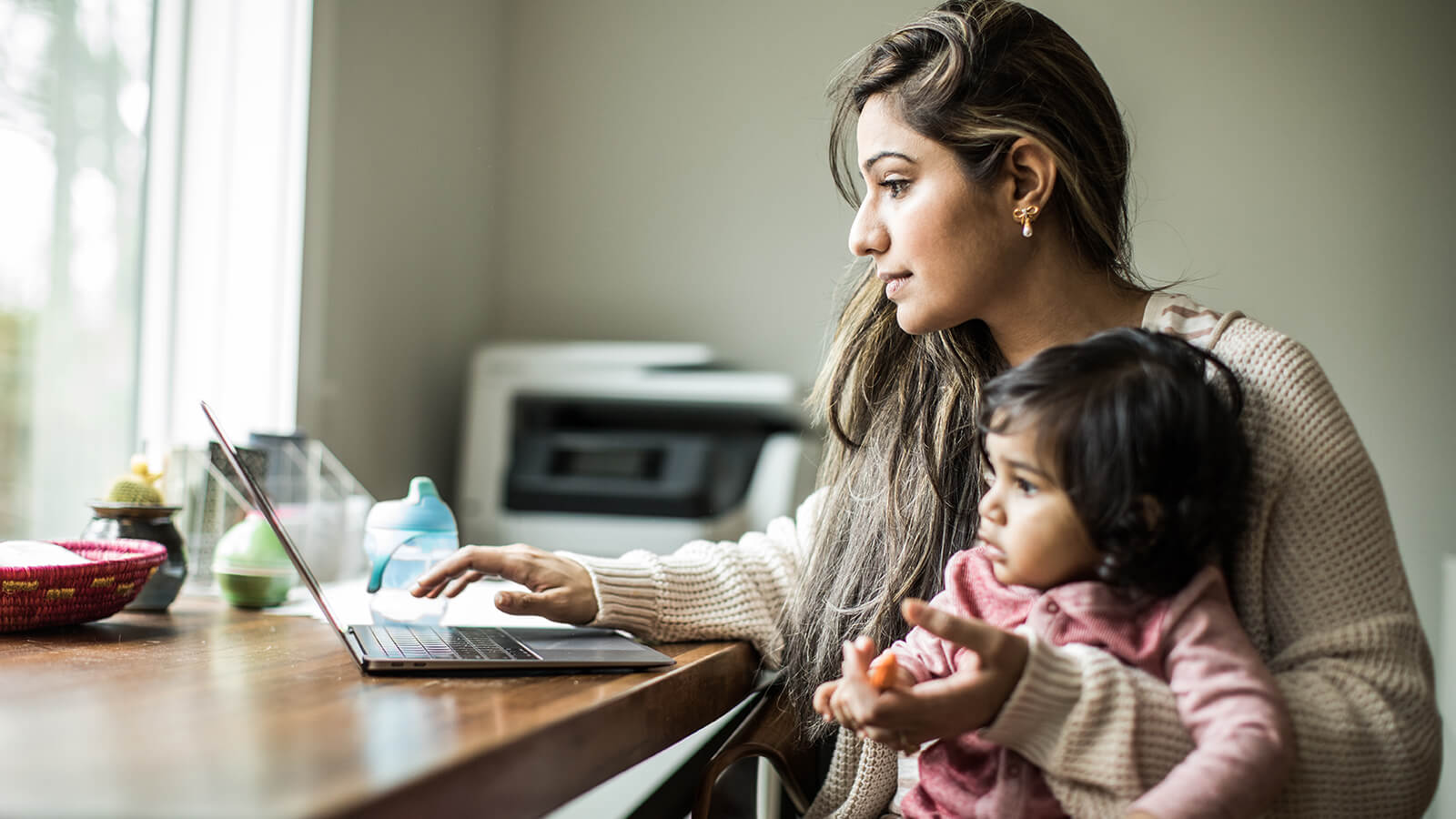 Thinking well
Ask New Zealanders about their experiences during the COVID-19 lockdown(s) and you'll get a wide range of responses.
Stress and worries about family, jobs and the economy, not to mention the disease itself and the implications for the world in general. There's no doubt that for many of us it has been a trying time, both financially and mentally.
But in amongst all that anxiety there is, perhaps, also a silver lining. Out of adversity comes opportunity after all, and lockdown has given many of us time and space to reflect; helping us to gain fresh perspective and focus on what's really important in our lives.
Brighter, healthier futures
The Southern Cross Healthy Futures study which was developed in partnership with Colmar Brunton revealed a unique and fascinating glimpse into Kiwis' health and wellbeing at this time. Over 2,000 Kiwis were spoken to before New Zealand went into the first lockdown and another 1,000 were engaged towards the end of Alert Level 4 and as the country transitioned down to Alert Level 3, enabling Southern Cross to track shifts in attitudes and behaviours over this time.
These findings were published in the Southern Cross Healthy Futures Report 2020 and revealed insights into New Zealanders' physical, emotional and social health and wellbeing. While it's important to not underestimate the challenges and uncertainties that many Kiwis have faced as a result of the pandemic and lockdown, the research also revealed some interesting positive impacts.
1. Quality family time
Never before, in recent history at least, have so many of us spent so much time in one place with our children. While this may have been quite stressful at times – especially for parents of young children who require constant supervision and entertainment – it has also given us a chance to reconnect as a family unit, something that 55% of Kiwis said they wanted to do pre-lockdown1. From board games to long walks to mealtimes around the table, simple pleasures that the whole family can enjoy have come to the fore. Those increased shared experiences of quality family bonding would simply not have happened during the whirlwind of pre-lockdown life.
2. Practicing self-care
Just as lockdown gave us more time to spend with whānau, it also enabled us to have more 'me time' too. Instead of complaining about there not being enough hours in the day for our busy lives (60% of us said work was getting in the way before COVID1), suddenly the opposite was true, and doing nothing much was perfectly acceptable. So instead, we were able to sleep in, cook recipes, catch up on our reading, start exercising (a rise from 37% to 41% of us now doing it regularly1), binge those Netflix shows we'd always meant to watch, do those DIY jobs around the house, and the multitude of other things we'd always planned to do but never quite gotten around to such as gardening, meditation and practicing mindfulness.
3. More flexible working
Lockdown was also the time when working from home (or WFH) became an acceptable, and indeed vital, part of the new normal. While some of us may have missed the social aspect of working life, or struggled to maintain clear separation between office and leisure hours, for many the lack of our usual time and energy-sapping daily commute and ability to work remotely was a positive boon. And as long as we were able to keep those Zoom/Teams/Google Meet meetings in check, for some our productivity levels actually blossomed – as did the quality of our down time. All good news considering that over half us felt our work/life balance was only fair at best pre-lockdown, yet 88% felt it was important.1
4. Less discretionary spending
Government subsidy or not, the financial hardships the pandemic has caused are undeniable, with some industries like hospitality and travel hit harder than most. Even pre-lockdown, 86% of Kiwis cited their biggest concern as the cost of living1 and being able to provide for their families. Since then of course, many have been impacted by job losses, reduced hours, uncertainty about job security and the stress and hardship this brings. However, for many of us, being forced to stay at home also dramatically reduced our discretionary spending from pubs, dining out, transport costs and even our daily coffee ritual. In some cases, it also taught us that we could easily go without what we once thought were 'necessities'.
5. A boost for Mother Nature
Humanity aside, the rest of planet Earth certainly appreciated a break from the hustle and bustle of civilisation. As well as record-breaking low levels of carbon emissions – an estimated drop of eight percent worldwide2 – reports around the globe tell of native and rare species of wildlife thriving and expanding their territories thanks to a lack of human interference. And with a definite reduction in ambient noise from car motors, you may even have noticed all of that New Zealand birdsong more often too. All of which may have helped to ease our worries about the environment a little, although those of us fearing for the planet's future actually rose slightly during lockdown, from 50 to 51% - possibly due to more socio-political reasons.1
6. A sense of togetherness
Our busy daily lives often meant we were disconnected and insular, all with our own little rituals and priorities. But as a team of five million we have pulled together, just as we do when we get behind our national rugby team. The pandemic inadvertently gave us the means to reconnect with whānau, neighbours and friends - or even make new ones – and reaffirmed those feelings of togetherness and community, united in the face of adversity. In fact as a nation our worries about feeling lonely dropped markedly during lockdown – from 38% to 30%.1

We're sure everyone has their own versions and stories to tell of the positives to come out of the COVID-19 pandemic so far. But perhaps most of all, being the optimistic nation we are, lockdown has given us all an inkling of how we'd like our future to look. And the opportunity to reinvent ourselves, so we can all lead healthier, happier lives.
---
References:
https://www.southerncross.co.nz/group/-/media/landing-pages/healthy-futures/SouthernCrossHealthyFuturesReport.pdf
Other references: