Giving members even more benefits
When you're with Southern Cross, you're in good company – with over 940,0001 New Zealanders in fact. To help you enjoy good health and live life to the fullest, we're powering up the value of membership by expanding our benefits
As a not-for-profit Friendly Society, we don't have shareholders to answer to, which means we can give more value to our members.
Helping New Zealanders enjoy healthier lives
There's never been a better time become a Southern Cross member, with a range of expanded benefits to improve health and wellbeing:
Unlimited online GP consultations
We want you and your family to be able to see a GP to get the care you need, when you need it. So, we're offering unlimited online GP consultations with CareHQ, free of charge for appointments between 7am to 7pm, when booked through the MySouthernCross app*. When your family GP isn't available, CareHQ video consultations can take place over your phone, tablet, or computer.
*Subject to change. Terms and conditions apply.
Mental health sessions
85% of New Zealanders are concerned about mental health issues4, so we're making it easier to access help by offering three mental health counselling sessions, each policy year, with our online mental health partner Raise*.
*Subject to change. Terms and conditions apply.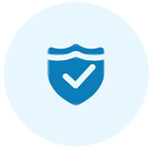 Annual health checks
Early diagnosis of problems and expert advice for healthier lifestyles play a key roles in our health and wellbeing, so we offer adult members an annual health check each policy year with a registered MedPro nurse*. MedPro are experts in health screening and wellness, helping you identify steps to improve your overall health.
*Subject to change. Terms and conditions apply.
Stress-free claiming
Trusted providers make things easy
We have over 3,000 Easy-claim providers and 2,000 affiliated providers. Whether it's a doctor, specialist or medical facility, they'll organise prior approval and handle the claim on your behalf. No claim forms or reimbursements needed – we'll sort you on the spot, directly with the provider.
Discounts & exclusive offers
You could get discounts on your premiums for healthy living, low claims and paying by direct debit.1 And, you'll save on everyday health and wellbeing services like eye tests, hearing tests, dental treatments and gym memberships. See all exclusive offers.
Most trusted for a reason
Southern Cross is New Zealand's most trusted health insurer4 for good reason. On top of all these great membership benefits, our members know that we pay back more of their premiums in claims than other provider.
In the last year, 88% of what we received in premiums was paid back to our members in claims3, compared to just 66% for the rest of the industry.
Are you with us yet?
Join the health insurance provider that offers more value, so you can live life to the fullest. Here are three ways to get Southern Cross membership.
1 As of 30 June 2023.
2 Discount is not applicable to Cancer Cover Plus.
3 For the 12 months ending 30 June 2023.
4 Reader's Digest Most Trusted Health Insurance Brand, 2017-2023.
5 For the 12 months ending 30 June 2021.
6 Southern Cross Healthy Futures shows the cost of living is the issue most concerning New Zealanders with mental health coming in fifth.