Richie McPaw, The Taxman, Pickles, and Compost. These are among some of the country's quirkiest pet names revealed by Southern Cross Pet Insurance today.

Movie stars, sports heroes, food, music, and even famous artists are just some of the sources of inspiration when it comes to the names Kiwis choose for their pets.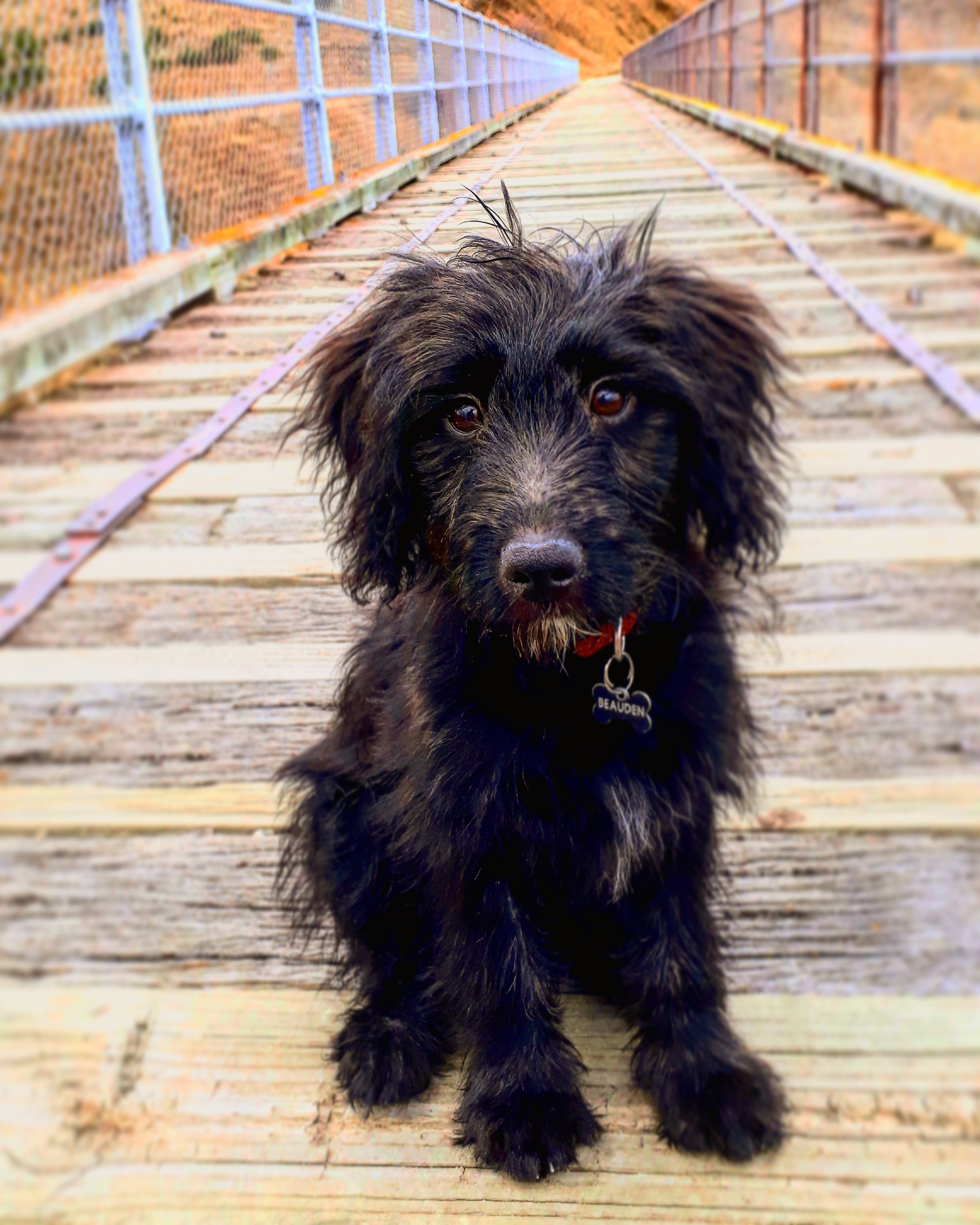 Beaudie Barrett
Beaudie's owner Craig is a big All Blacks fan. He named his dog in honour of his late Uncle Nicky Allen: an All Black first five-eighth in the 1980s who was once compared to Beauden Barrett by All Black coach Steve Hansen.

A favourite Beatles song Taxman inspired another pet lover, Kimberley, who emphasises the importance of his full name "it's The Taxman, not just Taxman – I find myself correcting people all the time. And it carries a lot more mana! He's a kitten, so he needs all the mana he can get!"

Bay of Plenty cat Compost lives up to his name, with owner Lisa saying the Black and white Domestic Short Hair was discovered in a rubbish pile with his siblings.

"We decided to name him Compost due to his start in life, being found in the rubbish, his black colouring and hope that he would grow into a handsome, confident chap," Lisa says. "He certainly lived up to his name where he spends many hours playing and hiding in the garden!"

Compost is in good company — Lisa owns another cat called Manny, short for Manure.

Wolfgang Amadeus Meowzart's owner, Pennie, says the blue-grey Domestic Short Hair was a foster cat found on the side of the motorway and she picked him up through the Cats of Auckland website.

"Because of his background and his colour I wanted to give him a name that related to a wolf," says the St Mary's Bay resident. "I was also programme director at a radio station for ten years and Mozart is my favourite composer."

"Kiwis clearly love their pets and put a lot of thought into naming them. Ideally, the same amount of love and thought should go into keeping our non-human friends healthy," says Anthony McPhail, General Manager of Southern Cross Pet Insurance.

It's not uncommon for pets to incur hefty vet bills through antics as bizarre as some of their names.

Most people have heard stories of owners spending hundreds, even thousands, of dollars to care for their beloved pets when they become ill or are injured.

"Pet insurance is a great way to help cover some of the costs of unexpected problems," continues McPhail. "Without it, unless you have that money set aside, you could find yourself facing the terrible choice between financial strife or letting your furry family member go."

The largest claim to Southern Cross Pet Insurance in the last year was $9886.94 with the average claim being around $129.49.
Ends
Southern Cross Pet Insurance Quirky Names - Full List
Beaudie - Black Border Collie Poodle Cross
A black dog named to honour his late Uncle and All Black Nicky Allen.

The Taxman - Domestic Medium Hair cat
Inspired by the Beatles song.

Captain Kirk and Spock - Bengal Cross cats
Owners are Star Trek fans.

OrangeChocoChip - Ginger Domestic Short Hair
Sweet rescue from the SPCA.

The Stig - Ragdoll cat
Owners are Top Gear fans and car nuts. The Stig has a sister called Alfa.

Harrison Pawd - Furry orange and white cat
Named Harrison by the SPCA. Pawd was the obvious suffix for his loving owners.

Pickles - Chocolate Labrador
Sister to Penguin the cat and Pippa the dog. The owner wanted a name starting with P to match.

Wolfgang Amadeus Meowzart - Blue-grey Domestic Short Hair
Rescued by a Mozart lover from the side of a motorway.

Richie McPaw – Beagle
"Richie's" owner is an avid rugby fan. He picked Richie up the day the All Blacks played Samoa in the 2015 RWC "…so it was meant to be".

Compost - Black and white Domestic Short Hair
Rescued as a stray kitten from a rubbish pile. Owner has another pet called Manure.

Lavon Hayes the Great Catsby - Ginger and white Domestic Short Hair
Owner used first part of the name from Hart of Dixie TV show and added second part to formalise the name for pet insurance form.

Bruce Springsteen - Ginger Domestic Short Hair
Bruce's Springsteen fan brought "Brucie" over from the UK.

Rembrandt - French Bulldog
"It was between Rembrandt or Eiffel," says the owner. "He sits and talks and yodels and snorts like a pig!"

Fanta Pants - Ginger Domestic Short Hair
Named for the brightness of his colour.

Snickers and Zigsa - Chocolate Burmese and orange striped cat
Snickers – looks like the chocolate bar "…and being Burmese, he's quite nutty too".
Zigsa – Tibetan word for Snow Leopard.

Hurricane Ninja Beast – Black cat
The origin story remains a mystery…