Southern Cross Health Trust charitable activity
Making quality healthcare more affordable and accessible for a greater number of Kiwis – that's the vision of the Southern Cross Health Trust.
The Trust supports a range of charitable initiatives addressing unmet health-related needs in Aotearoa. A key activity is funding nursing capability at the Auckland City Mission Calder Health Centre which supports some of our most vulnerable New Zealanders. This sits alongside other charitable activities including making hospital facilities, medical supplies and staff available free-of-charge for charitable surgeries.

Auckland City Mission
The Trust funds two clinical positions at the Calder Medical Centre, an integral part of the Auckland City Mission which provides primary health care to marginalised Aucklanders. The Centre sees some of the most complex and high needs clients in New Zealand, many of whom are homeless, families and individuals in crisis, clients with mental health concerns and those battling addiction.

Find out more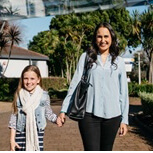 Charitable surgeries
Every year, a number of people who can't be seen in the public system in an appropriate time frame, and who can't fund the surgery themselves, receive surgeries courtesy of the Trust. Surgeons and anaesthetists perform the surgeries, usually free of charge, with the Trust's hospitals providing the facilities, medical supplies, and staff. The Trust funded more than $1.2m in charitable surgeries in a recent four-year period.