GP referrals for Southern Cross members
Southern Cross Health Society is expanding its Affiliated Provider programme from 17 July 2017 to include specialist consultations, x-rays and ultrasounds as Affiliated Provider-only services.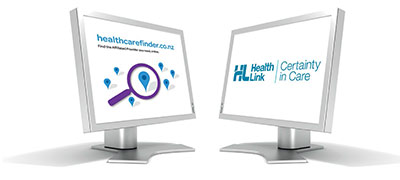 Referring Southern Cross members to an Affiliated Provider is important as it means members have certainty of cover for those services. It's also less hassle, as the approval and claim will be taken care of for them.
To find an Affiliated Provider, simply go to healthcarefinder.co.nz or click on the Healthlink icon in your EMR system.
Expansion of Affiliated Provider-only services
Our aim is to provide health insurance that helps our members receive sustainable, accessible and affordable quality healthcare services through our Affiliated Provider programme. Southern Cross achieves this by making reimbursement of certain services contingent on an Affiliated Provider agreement being in place with the provider of those services.

The simplicity of accessing healthcare services through Affiliated Providers is a key benefit Southern Cross members enjoy from the programme. It makes life so much easier for patients.

A full list of the services becoming Affiliated Provider-only from 17 July is shown below.
All specialties
all specialist consultations (over 75% of consultations already go through Affiliated Providers)
ultrasounds
x-rays
cardiac tests performed by a specialist (eg ECG)
Otolaryngology
functional endoscopic sinus surgery (FESS)
septoplasty
nasal cautery performed by a specialist
aural toilets performed by a specialist
Urology
prostate biopsies
resection of bladder tumour
nephrectomy
circumcision
ureteroscopy
Other healthcare services
Microwave ablation of lung tumours
Endoscopic ultrasound*
KTP laser ear surgery*
Endoscopic third ventriculostomy
Breath nitric oxide testing
Transcatheter aortic valve replacement or transcatheter aortic valve implantation*
Trans-oral robotic surgery*
Left atrial appendage occlusion*
Laser cyclophotocoagulation*
Percutaneous medial branch radiofrequecy neurotomy*
Healthcare providers can email questions on the above to provider@southerncross.co.nz or for more information call 0800 770 843.
*Eligibility criteria applies. View a full list of existing Affiliated Provider-only services here.