Southern Cross Travel Insurance appoints new COO
Wednesday , 26 February 2020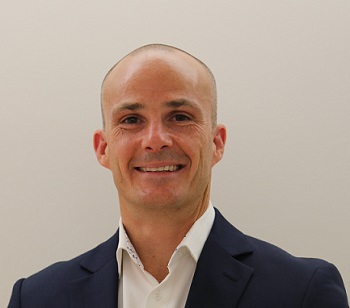 Southern Cross Travel Insurance (SCTI) has announced the appointment of Damien Tucker to the role of Chief Operating Officer as it ramps up its focus on delivering exceptional customer service experiences.
Tucker will provide leadership to SCTI's operational teams and be responsible for delivering high-quality levels of customer engagement and satisfaction to unlock growth.
Tucker brings with him more than 20 years' experience and has held senior executive roles in a number of industries including software, healthcare and telecommunications.
Most recently, Tucker worked for telematics software company EROAD as its Commercial Director - ANZ where he was responsible for the finance and operations functions. Prior to that he held a number of business management roles with Orion Health, Spark Digital and adidas Group.
Southern Cross Travel Insurance CEO Chris White said Tucker's proven experience in leading high-performing operational teams and relentless drive to putting customers at the heart of everything was particularly suited to the business' strategic direction.
"Damien's appointment will bolster the strength of our senior executive team and he will play a pivotal role in driving SCTI forward and cementing our position as a market leader."
Tucker said he is pleased to have joined the SCTI family.
"I'm excited to be given the opportunity to bring a new perspective to Southern Cross Travel Insurance and help build on its successful track record for consistently delivering exceptional customer service."
ENDS