Time to smile: Free dental treatment for Kiwis in need
Monday , 14 September 2020
An initiative providing free dental procedures for Kiwis returns next month with a record number of dentists donating their time to the cause.
A total of 85 dentists from 52 clinics across New Zealand have volunteered to treat more than 1,000 people in need of dental care.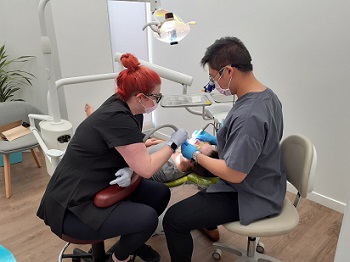 The sixth annual Smile NZ Free Dental Days, running from 14 to 27 September, will be offering more appointments than ever before.Smile NZ 350x250
Smile NZ is a joint initiative between Southern Cross Health Trust and the New Zealand Dental Association (NZDA), where dentists open their practices to provide a range of treatments such as fillings, restorations and extractions to Kiwis in need.
New Zealand Dental Association President Katie Ayers said there is a high level of need for dental care among low income adults.
"Our dentists are once again generously giving their time to help those who would otherwise miss out on the treatment they need.
"In 2020 the response has been incredible, with more dentists than ever signing up, despite the hardship they have experienced themselves this year."
According to the Southern Cross Healthy Futures Report 2020, around one in five Kiwis don't seek any medical treatment when experiencing dental pain.
The programme has proved a great success over six years, and after this year's programme will have treated around 5,000 Kiwis.
Southern Cross Health Trust Chief Executive Terry Moore said this illustrated that Smile NZ had made a tangible difference in the lives of thousands of people.
"Southern Cross is proud to help make healthcare more accessible and affordable for more New Zealanders through our involvement with Smile NZ.
Southern Cross Health Trust funds dental practices for the use of premises, equipment and dental assistants.
Patients also receive oral health education and a free hygiene pack.
Reasons to smile:
Around 1,000 people will receive free dental treatment this year.
As a result of this year's Smile NZ, around 5,000 people will have received free dental treatment over six years.
This year eighty-five dentists are donating their time – a total of more than 570 hours.
Smile NZ is funded by Southern Cross Health Trust, a charitable trust and part of the Southern Cross group of health and wellness businesses.
Appointments are booked out, with 1,004 people on the list to receive free treatment.
ENDS