Southern Cross Travel Insurance strengthens executive team with appointment of new CFO
Monday , 14 December 2020
Southern Cross Travel Insurance (SCTI) has brought Amanda Yap-Choong into the role of Chief Financial Officer, where she will provide business operations and change management leadership to deliver to the business' strategic priorities.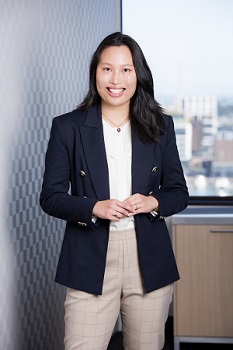 Yap-Choong is a Chartered Accountant and brings extensive experience leading diverse cross-functional teams and stakeholder groups in the infrastructure and professional services industries. She is well versed in providing financial assurance to financial services sectors including insurance, banking and funds management.
Most recently, Yap-Choong worked as the Commercial Finance Manager for law firm Chapman Tripp. In this role she was responsible for managing the national finance function, delivering business analysis in an advisory capacity and improving efficiencies in processes and reporting. Prior to that, she held roles at Broadspectrum and PwC in New Zealand and Ireland.
Southern Cross Travel Insurance CEO Jo McCauley said, "We were impressed by Amanda's commercial acumen and track record of delivering strong results."
"Amanda's appointment has strengthened the capability of our executive team and her experience of adding value to businesses amidst times of change will help us deliver to our business priorities amidst COVID-19."
Yap-Choong said, "I'm pleased to step into the CFO role at SCTI and join a great team which is focused on delivering exceptional service to its customers. I am looking forward to contributing towards SCTI's strategic direction as the leader in the industry."
Yap-Choong replaces Peter Aish, who left the business earlier in the year.
ENDS