Southern Cross wins double gold for customer service in challenging COVID-19 year
Monday , 23 November 2020
Southern Cross has been recognised for the way it has supported customers during an extraordinary year by winning gold in both the health and travel insurance categories in the Reader's Digest Quality Service Awards.
The awards are facilitated every year to determine which New Zealand organisations have delivered the most outstanding customer service. Consumers rate organisations on personalisation, understanding, simplicity and satisfaction.
This is the fourth consecutive gold for Southern Cross Health Insurance (SCHI) and the second in a row for Southern Cross Travel Insurance (SCTI). Both organisations come under the Southern Cross brand, and are businesses united by a not-for-profit ethos helping Kiwis look after their health and wellbeing.
Southern Cross maintained this award-winning customer service throughout the pandemic by focusing its efforts on supporting customers in ways that would have the most impact.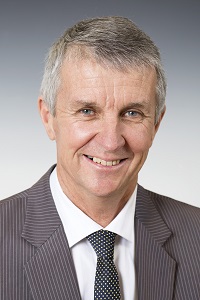 After the outbreak of COVID-19, SCHI moved quickly to support its members and deliver exceptional customer service at a time when it was needed most. This included offering a raft of financial hardship options and pledging to return $50m to its policy holders and business customers.
SCTI also acted swiftly to support customers at the outset of COVID-19 in what it believes to be a market-leading response. The business helped Kiwis get home safely from overseas and was proactive in offering refunds for policies and waiving cancellation fees for those unable to travel due to the COVID-19 restrictions.
Despite international travel being severely reduced, SCTI has focused its efforts this year on launching new initiatives to continue to support customers. This has included responding to changing travel trends and launching a domestic travel insurance product to give Kiwis peace of mind while on holiday in New Zealand.
Southern Cross group chairman Greg Gent said receiving the highest accolade for customer service in the midst of the pandemic is testament to the efforts across the group to continue supporting members and customers during what has been a challenging and uncertain time.
"Delivering great customer experience is essential for businesses and these awards give the New Zealand public a chance to have their say in who is doing it best. These great results for Southern Cross demonstrate that the genuine help and support we delivered at pace this year has been appreciated," said Gent.
Louise Waterson, Editor-in-Chief of Reader's Digest, said the challenges of this year have highlighted the importance of delivering excellent service to customers.
"For another year, Southern Cross has achieved such excellence, and continues to raise the benchmark of what outcomes customers of health and travel insurance can expect. Only the highest standards will do when fulfilling the health and travel needs and concerns of their customers and their families. New Zealanders appreciate the skill, professionalism and compassion shown by Southern Cross – all of which makes for a winning business strategy. Congratulations," she said.