Domestic travel insurance first: plain language policy
Friday , 18 December 2020
Southern Cross Travel Insurance (SCTI) has launched a new domestic travel insurance product to meet consumer demand, and in a first for a travel insurer in Australia, the policy has been awarded an independent endorsement for being written in plain language.
The launch of the competitively priced domestic travel insurance policy comes just in time for people wanting to take advantage of interstate borders reopening and book holidays over the summer period.
A recent study from Canstar revealed that just 15 per cent of Australians purchased domestic travel insurance in the five years prior to the outbreak of COVID-19, but now the number of travellers intending to buy it ahead of their next domestic holiday has almost doubled to 26 per cent.
SCTI has responded to these changing travel trends with the launch of its comprehensive domestic travel insurance product. It includes all the benefits needed to give Aussie travellers peace of mind such as cancellation cover, theft and loss of luggage and rental car excess reduction.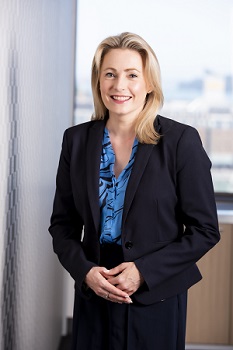 SCTI Chief Executive Jo McCauley said Australians have had to adapt in terms of where and how they travel, and the business has responded to this.
"Despite the challenges of the pandemic, we're pleased to have launched a new product that Australian travellers want, and at the same time strengthen our commitment to transparency by writing the policy in plain language.
"Making sure our customers have clarity on what they're covered for in their insurance policies has always been important. While we believe our policies are already well written and clear to understand, the outbreak of COVID-19 has made it apparent that many people still don't like to read the small print.
"This is why we've gone one step further to have the entire domestic travel policy presented in plain language, which means it is easy to read and understand. In fact, SCTI is the first travel insurer in Australia to have a policy awarded the WriteMark, which is an independent endorsement given to documents that achieve a high standard of plain language," said McCauley.
Knowing what you're covered for not only helps to avoid confusion when it comes to making a claim, but it also makes it easier to understand what other cover is provided for under a policy, added McCauley.
"Many Australians taking a road trip don't often realise that purchasing domestic travel insurance can be more cost-effective than paying for excess reduction directly through a rental car company, and you also receive the additional policy benefits if something else goes wrong."
SCTI has calculated that a customer could pay approximately $97* for a seven-day domestic travel insurance policy for two adults aged 35 years-old and two dependent children, which includes cover for their rental vehicle excess.
McCauley said when someone hires a car, an excess is usually charged if the car is damaged or stolen which can be thousands of dollars.
"If you want to reduce this excess to something more affordable, an additional daily fee needs to be paid. We've calculated that when hiring a typical family car over seven days, this could cost several hundred dollars – much more than taking out domestic cover with SCTI," said McCauley.
Finding new ways to support its customers has been a critical part of SCTI's response to COVID-19, added McCauley.
"We have been here for our customers from the start of the pandemic, helping to get Australians stranded overseas home safely. We have also been proactive in offering refunds for policies and waiving cancellation fees for customers who have not been able to travel due to the ongoing global travel restrictions. And we'll continue to support them and provide cover when international travel resumes," said McCauley.
SCTI domestic travel insurance product benefits+
cancelling or changing your journey before you leave (unlimited).
changes to journey once you have left ($50,000 per paying person).
rental vehicle excess ($6,000 per paying person).
baggage and personal items ($15,000 per paying person).
domestic pet services ($500 per paying person).
pre-paid childcare costs ($500 per paying person).
+Conditions, exclusions, limits and sub-limits apply.
ENDS
*Calculation based on:
$97.42 – two adults aged 35 years-old and two dependent children (who would travel free of charge) for seven days cover ($100 excess selected).
Note: SCTI does not charge an excess under its rental vehicle excess benefit.
[1] www.canstar.com.au. Survey of 1,024 Australians aged 18+. Commissioned by Canstar and conducted online via Qualtrics in July 2020