Southern Cross Health Insurance launches new cancer cover
Thursday , 12 November 2020
Southern Cross Health Insurance (SCHI) is launching competitive cancer care cover to give members more choice when it comes to chemotherapy, including increased access to cancer drugs not subsidised by Pharmac.
SCHI's new Cancer Cover Plus has two optional upgrades - Chemotherapy 100 (benefit limit of $100,000) and Chemotherapy 300 (benefit limit of $300,000) – to help members during their cancer treatment journey. This covers the cost of Pharmac and non-Pharmac, Medsafe indicated chemotherapy drugs and their administration for the treatment of cancer.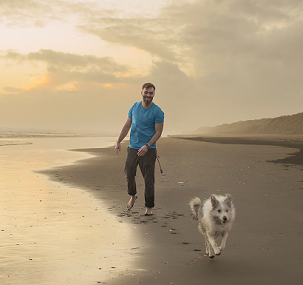 SCHI CEO Nick Astwick said Cancer Cover Plus has been designed around what members value most when it comes to their health.
"We understand that a cancer diagnosis, or the fear of one, can be scary for people so we wanted to give members peace of mind by providing them with more cancer cover options.
"We have developed them to complement the unlimited surgical and radiotherapy benefits we offer in most of our plans, and this will help to provide a comprehensive package to the vast majority of our members who have these products and also tell us their main concern is cancer care," he said.
The Southern Cross Healthy Futures Report 2020 revealed that 79 per cent of New Zealanders are concerned about not having access to cancer treatment services and 59 per cent are worried about experiencing or developing an illness or disease.
"Not all cancer drugs are funded by Pharmac which makes them unaffordable for many people. We created this new cancer cover so Kiwis could have faster access and more treatment options to receive potentially lifesaving chemotherapy drugs if they need to," said Astwick.
Currently SCHI members can access benefits of up to $48,000-$60,000 per claims year for Pharmac approved chemotherapy drugs. This includes $8,000- $10,000 per claims year for non-Pharmac approved, Medsafe indicated chemotherapy drugs.
SCHI conducted extensive research to understand the appropriate benefits for its new cancer cover without over insuring members.
"First and foremost members wanted cancer cover to be affordable. They also told us they wanted a total combined benefit for Pharmac and non-Pharmac approved drugs and to provide options that work with our existing radiotherapy and chemotherapy benefits. So we tailored Cancer Cover Plus around this," said Astwick.
It has been designed to fit within Southern Cross' existing plan structure and the annual benefit for Chemotherapy 100 and Chemotherapy 300 will refresh every year from the date the policy is taken. Cancer Cover Plus upgrades are affordable with prices starting at less than $60 per annum.
SCHI members can upgrade to Cancer Cover Plus cover from 9 November. At the same time the health insurer is making updates to some policies so it can continue to meet the needs of its more than 879,000 members.
SCHI reviews its plans and benefits to keep pace with benefit use and claims costs, add benefits that are important to members, address coverage for specific healthcare services that members need and make plans easier to use and understand.
The latest policy update will see new cover added from 18 January 2021 for 14 of the latest proven new health technologies, including robotic hysterectomy, basivertebral nerve ablation, percutaneous renal cryoablation and cyanoacrylate embolisation for varicose veins.
Advances in medical technology can significantly improve health outcomes for members and SCHI introduces cover for those that have been assessed and confirmed as improving patient outcomes at an acceptable cost.
Astwick said the policy update also includes the removal of a small number of minor benefits to help SCHI align and simplify its plans further.
"It also helps us to achieve our long-term strategy to achieve premium affordability through moderating claims costs which we believe is the right thing to do for the whole of the Southern Cross membership," said Astwick.
Notes to editor
Cancer Cover Plus is available as an upgrade on the following plans: KiwiCare, KiwiCare Budget, RegularCare, RegularCare Budget, Wellbeing One, Wellbeing Two, UltraCare Base and UltraCare 400 plans.
ENDS