SCTI continues winning streak with third consecutive ProductReview award win
Friday , 1 November 2019
Southern Cross Travel Insurance (SCTI) has jointly won the Travel Insurance category in the ProductReview Awards for the third year in a row.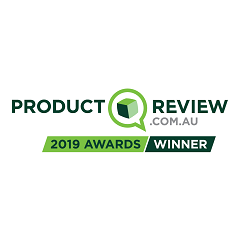 ProductReview.com.au is Australia's largest consumer opinion website and aims to help consumers make better purchasing decisions. It receives approximately 35,000 reviews each month and attracts over 4.5 million monthly visitors.
The 2020 ProductReview Awards showcase the site's top performing products and services as rated by Australian consumers in the last 12 months.
Chief Customer Officer of SCTI, Jo McCauley, says winning the travel insurance category for three consecutive years is of particular significance because these awards are based on third party endorsement from consumers.
"We are incredibly proud to be recognised in the ProductReview Awards again as it confirms that our customer centric approach is resonating. Southern Cross Travel Insurance has worked hard to deliver great customer experience with flexible product offerings that are specifically tailored to meet customer needs and requirements.
"We have been operating in Australia for over 10 years with an ongoing commitment to consistently deliver exceptional customer service. Australia is an intrepid nation and Southern Cross Travel Insurance prides itself on being relied upon to help its customers travel with peace of mind.
"Southern Cross Travel Insurance has an emergency assistance team, which operates 24 hours a day, seven days a week. This means someone is always on hand if our customers require assistance," says McCauley.
The awards are judged independently by the ProductReview Editorial and Data team. They evaluated more than 75,000 eligible nominations and identified 152 award winners. In order to qualify for an award, organisations must achieve a minimum 4.1 star rating from the ProductReview community.
SCTI has a ProductReview star rating of 4.7/5 from more than 2,600 online consumer reviews.
Business Development Manager for ProductReview, Renee Xie, says winning a ProductReview.com.au Travel Insurance award for the third year in a row is a testament to the great service and value that Southern Cross Travel Insurance provides Australians.
"Reviewers praised Southern Cross on their competitive prices and excellent support when submitting claims," she says.
ENDS