Continued drive for value and affordability at Society AGM
Friday , 29 November 2019
Southern Cross Medical Care Society held its Annual General Meeting in Auckland yesterday.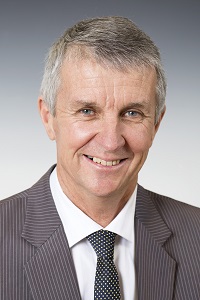 Chairman Greg Gent and CEO Nick Astwick highlighted the organisation's solid financial performance in the year ended 30 June 2019 along with its continued focus on reducing premium increases and providing value to members.
For every dollar received in premiums in the last financial year, 89 cents was paid out directly in claims. "I'm proud to say we continue to deliver outstanding value for our members," Mr Gent said.
The Society is an ongoing success story for the growing Southern Cross group, comprised of independent health and insurance-related businesses which collectively touch the lives of more than 1.2 million New Zealanders.
Membership had grown for the third consecutive year to reach more than 871,000.
As a trusted health partner to more Kiwis than any other health insurer, the Society continued to look to the future with confidence, Mr Gent said.
"In our unique position as both a not-for-profit Friendly Society and New Zealand's largest health insurer, we are profit-conscious, not profit-driven. We take seriously our responsibility to address rising costs on behalf of our members, because the costs incurred from claims have a direct effect on the premiums they pay."
The average pay-out ratio among the other health insurers in New Zealand was 67 cents in the dollar. Mr Astwick noted that one for-profit health insurer paid out just 60 cents in the dollar.
"If we applied that ratio to our premium income, we would have paid $315.5 million less in claims," Mr Astwick said.
While the Society's market share remained at 62 per cent, it paid 73 per cent of all health insurance claims in New Zealand.
In other business, members elected Dr Martin Misur and Murray Jordan, and re-elected Julia Raue as Directors.
ENDS