New Head of Distribution for Southern Cross Health Society
Tuesday , 16 May 2017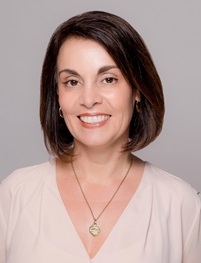 Kerry Boielle has joined Southern Cross Health Society as Head of Distribution, overseeing direct and intermediated sales. For Boielle it is a return to the insurance sector which she describes as her "first love".
She comes to Southern Cross from Kiwibank where she was General Manager Lending & Investments and before that Head of Partnerships. Prior to Kiwibank Boielle held leadership roles at Baycorp and ASB Bank, and her early financial services career was at Prudential Assurance.
Boielle describes Southern Cross as a well-known and genuine Kiwi story and is excited by the new challenge.
"There are few stronger brands in the New Zealand financial services market so there's a tremendous platform in place for Southern Cross."
Society CEO Nick Astwick says Boielle's breadth of experience - including working with financial services intermediaries – makes her a great fit for the role.
"Kerry has an open and engaging style and I know that she will be adding value from day one as the leader of the sales function and as a member of the Society's leadership team."
ENDS