Many people understand that regular exercise is an important part of a healthy lifestyle; in particular, helping to shed excess weight and preventing heart disease. Fewer people understand why regular exercise has these benefits and how regular exercise reduces risk factors that can cause heart attacks and strokes.
The beneficial effects of exercise will be further enhanced by healthy eating (see Heart disease diet), not smoking, and drinking alcohol in moderation.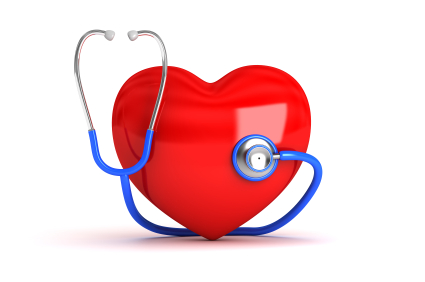 General information
One of the most important potential benefits of regular exercise is prevention of cardiovascular disease, i.e. heart attacks and strokes. One in twenty New Zealanders has heart disease; and cardiovascular disease is the leading cause of death in New Zealand (a statistic strongly linked to the fact that one in three adults has high blood cholesterol and one in six adults has high blood pressure).
Regular exercise can help combat these cardiovascular disease risk factors by:
Raising "good" blood cholesterol (high density lipoprotein cholesterol or HDL-C for short) which transports fat away from the artery walls
Reducing blood pressure levels. The higher your blood pressure, the greater the improvement you're likely to see as a result of regular exercise
Increasing weight loss by increasing the amount of energy your body uses up.
Exercise is not only good for a heart health. It's good for the whole body – brain, bones, muscle tone. For example, studies have found regular exercise:
Increases blood flow to the brain
Boosts levels of "feel good" chemicals called endorphins
Helps in memory functioning
Reduces risk of type 2 diabetes
Burns off calories, thereby reducing weight gain or assisting with weight loss.
As we become older, exercise has also been shown to:
Reduce the risk of dementia among older men (by walking three kilometres a day)
Maintain muscle strength and help prevent falls
Help to build healthy bones and keep them that way over the years (especially through a combination of running/walking and weight-bearing exercise).
Starting an exercise plan
Important – if you are over 60 years of age, relatively unfit, or have existing health problems, talk with your GP before you commence new exercise plans and get their advice on an appropriate level of physical activity for you. If you feel any pain or discomfort you should stop exercising.
A good exercise plan starts with the aim of incorporating some moderate intensity physical activity into most days of the week. Some experts say you should start with a minimum of 30 minutes a day, but any regular daily increase in exercise is worthwhile. Plenty of activities qualify, including walking, housework, shopping or gardening. Once you have started, you can pick up the pace, increasing the intensity of your exercise and, with it, your overall fitness.
But first things first. Start out with moderate exercise. The technical tool for defining exercise intensity is the metabolic equivalent (MET) scale. Put simply, if you are exercising at two METS, you are consuming oxygen at twice the rate you do when resting. Moderate exercise is three to six METS. For example:
Pushing a lawnmower (3-6 METS)
Dancing (4-5 METS)
Walking 3-6 km an hour (3-6 METS)
Walking up stairs (4-7 METS)
And a little more strenuous is:
Aerobics (6-9 METS)
Cycling 21 km an hour (8-9 METS)
Jogging (6-8 METS)
Tennis (4-9 METS)
Washing the car (6-7 METS)
Walking for exercise
Walking is a popular way to add exercise to your daily life. For some people, a brisk early morning walk sets them up for the day, while for others, an evening walk is a good wind down at the end of a busy day. If possible, set aside half an hour and walk most days. The most effective way of getting a regular walk is to incorporate it into something you are doing most days anyway. If you take a bus to work, consider getting off a stop or two before your usual one. If you take the car, maybe use a cheaper parking space a bit further away from work and save money and get some exercise – a win-win!
If finding a regular 30-minute slot in your busy day is difficult, you will still benefit from taking exercise in smaller doses. So called "snacktivity" has also been shown to be effective is reducing heart attack risks. For example:
Take a brisk walk at lunchtime
Use the stairs instead of the elevator where possible
Park further away from the office
Get off the bus two stops earlier
Persuade colleagues to have a "walking meeting" rather than sitting in an office
Walk through the office to see colleagues, rather than sending an email
If you pop out for morning coffee, go to a café that's located in the next block
If you drive the children to school, park a few blocks away and walk the final distance
Walk to the dairy instead of taking the car
Start a Sunday stroll ritual.
A pedometer can be a good tool and motivator. The 10,000 steps exercise plan sets the target of 10,000 steps per day. Inactive people rarely manage 3,000 steps a day. By measuring your steps with a pedometer you can measure your progress and set your own targets to walk more.
Whatever your age, walking is a safe, effective and easy exercise option. But it's far from your only choice. Here are more:
Swimming
Cycling
Running or jogging
Aerobics
Tennis
Golf
Skipping
Exercise videos or DVDs
Dancing.
Exercise through different life stages
Regular exercise is important for all ages. In general, you should aim for at least 2.5 hours of moderate-intensity physical activity (or 1.25 hours of vigorous-intensity physical activity) spread across the week. As a guide, during moderate-intensity activity you can still hold a conversation; during vigorous-intensity activity it should not be possible to say more than a few words without pausing for breath.
Children
Children need at least one hour of moderate or vigorous intensity physical activity every day, either in one block, or as "snacktivity".
Join the 'walking school bus' if there is one, or walk with your children to school instead of taking the car (good for you and them)
Play with a ball or frisbee in the back yard
Trampolines are great fun and encourage exercise
Give them the job of walking the dog in return for a little pocket money
Enrol them in a sports team or individual physical activity such as judo, gymnastics or jazz ballet.
Teenagers
Teenagers need at least one hour of moderate or vigorous intensity physical activity most days of the week, just like everybody else.
Get them into sport (netball, soccer, rugby, hockey, rowing, swimming, running…)
Cycling or walking to school
Skateboarding or roller-blading
Dancing.
Adults
Adults should do at least 30 minutes a day of moderate intensity exercise. Split this into three blocks of 10 minute "snacktivity" scattered through the day if you need to.
For over 40s, add some weight training or strength exercises to your exercise plan to help prevent the loss of bone density and muscle mass that accompanies ageing.
For over 60s, if you don't want to slow down with age, don't slow up on the physical activity. Aim for 30 minutes of sustained exercise five or more days a week.
Wash the car or windows
Vacuum the house
Walk
Play golf
Join an exercise class – Pilates and yoga build cardiovascular strength without taxing the joints
Weight bearing exercise is important.
Need more inspiration?
Join your local gym or YMCA
Consider a bike – on-road, off-road, or a stationary bike for use at home
Check out your local colleges or community centre – many offer exercise plans and night classes
Find an exercise buddy or workout trainer – making a commitment to someone else can be a good motivator.
References
Heart Foundation (2015). Lowering your risk of heart attack and stroke (Booklet). Auckland: Heart Foundation of New Zealand. https://www.heartfoundation.org.nz/shop/heart-healthcare/lowering-your-risk.pdf
Heart Foundation (2015). General heart statistics in New Zealand (Web Page). Auckland: Heart Foundation of New Zealand. https://www.heartfoundation.org.nz/statistics [Accessed: 16/11/17)
Mayo Clinic (2016). Strategies to prevent heart disease (Web Page). Rochester, NY: Mayo Foundation for Medical Education and Research. https://www.mayoclinic.org/diseases-conditions/heart-disease/in-depth/heart-disease-prevention/ART-20046502 [Accessed: 16/11/17]
Ministry of Health (2014). New Zealand Health Survey: Annual update of key results 2013/14 (Report). Wellington: Ministry of Health New Zealand. https://www.health.govt.nz/publication/annual-update-key-results-2013-14-new-zealand-health-survey
Ministry of Health (2016). Physical activity (Web Page). Wellington: New Zealand Government Ministry of Health. https://www.health.govt.nz/your-health/healthy-living/food-and-physical-activity/physical-activity [Accessed: 16/11/17]
Last reviewed – November 2017