COMING SOON...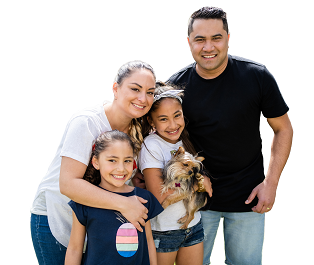 The Southern Cross Healthy Futures Report
As New Zealand's leading independent health and wellness provider, Southern Cross is committed to inspiring Kiwis to advance their health and wellbeing.

We've teamed up with New Zealand's most recognised market research agency, Colmar Brunton, to launch a long-term study and better understand what's on the minds of Kiwis when it comes to their health.

When the outbreak of COVID-19 sent New Zealand into lockdown, the way Kiwis perceive the world and their outlook of life at home was impacted in a way never seen before in their lifetimes. With our research already underway, we found ourselves in a unique position to capture valuable changes in Kiwis' health and wellbeing.

So far we've spoken to more than 3,000 Kiwis and the study has revealed interesting shifts in New Zealanders' attitudes and behaviours experienced during lockdown which we are sharing as early findings.

While there was uncertainty during lockdown about the potential impact to people's health, job security, family pressures and the economy, we saw some interesting and positive changes in people's health and wellbeing.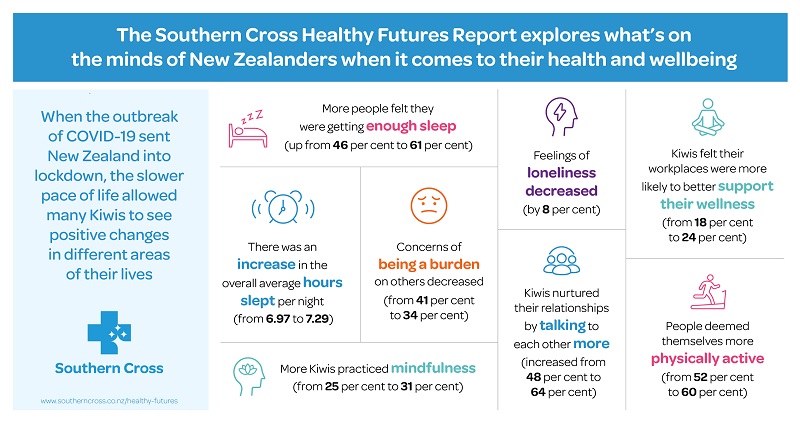 The full results of the Southern Cross Healthy Futures Report, which delves deeper into New Zealand's health and wellbeing attitudes and behaviours, will be revealed soon.
Healthy Futures Report early COVID-19 media release click here.

To watch Dr Stephen Child on Breakfast TV talk about the early COVID-19 findings click here.