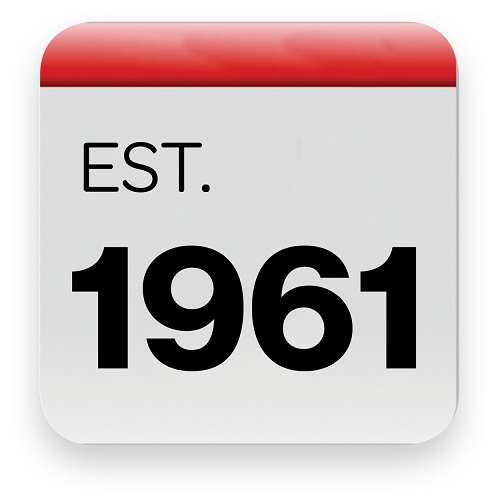 Southern Cross' early years
The following extracts are taken from Peter A. Smith's The Private Prescription, published in 2000 to mark Southern Cross' 40th anniversary. The book is available at most leading libraries (ISBN 0-473 06469-3).
---
The 1930s - Public vs Private
As far as the Southern Cross story is concerned, it was under the very threatening medico political clouds of the late 1950s that the earliest steps towards its formation were taken. But it is necessary to go back even further – another twenty years or more – to get to the real genesis of the Society's story.
It really starts with the long and tortuous development of what was to become known as the "dual system" of health care. The creation of the "dual system" was a fundamental issue to doctors during the painful gestation of the first Labour Government's Social Security Act, especially during the period from 1936 to 1938.
After three years of intense and often acrimonious arguments between the–then new Labour Government and the medical profession, the principle of the "dual system" was finally hammered out. This was designed to allow both the public and private sectors of health care to work alongside each other and became enshrined in the original Social Security Act of 1938. The recognition of the "dual system" was a concession to a profession that had strongly opposed much of the legislation for the widely heralded "free" health service, a radical new proposal that the doctors feared would lead to them all becoming, in effect, full-time public servants.
---

The 1950s - International influences
By the mid 1950s, a growing number of surgeons working in the "dual system" i.e. in both the public and private sectors, felt that the government contribution – the patient benefit of one guinea ($2.10) per night – towards hospital costs of those opting for private care was not keeping up with the burgeoning overall costs of surgery. Many private hospital operators were similarly concerned about their futures. They knew of international trends towards health insurance, especially in nearby Australia but also in the United Kingdom – two countries still dominated by strong public health systems yet, thanks to health insurance, also with private sectors that appeared to be flourishing in comparison with New Zealand's.
Members of the New Zealand Private Hospitals' Association had been thinking about ways of maintaining a satisfactory patient throughput in the light of rising costs and fees. President of the Association since 1950 was Jefcoate Harbutt, an Auckland obstetrician and gynaecologist who also owned and operated his own private unit, Wakefield Hospital, at the corner of Wakefield and Symonds Streets.
By coincidence, one of Dr Harbutt's long-term friends and professional colleagues was fellow Otago Medical School-trained O&G specialist, the Rhodes Scholar and 1924 Olympic sprint medallist, Sir Arthur Porritt. Both had been commissioned as officers in the British Royal Army Medical Corps during World War II but unlike Harbutt, who had returned home after the war, Porritt had chosen to remain in the United Kingdom. By the late 1950s, he had a thriving private practice in London and had even been appointed Sergeant Surgeon to Her Majesty the Queen. Having close links to the leadership of the British United Provident Association (better known as BUPA), Britain's major health insurer, Sir Arthur was about to be appointed BUPA's Chief Medical Adviser, a post he held until 1967, when he was appointed the first home-born Governor General of New Zealand. Armed with BUPA material from Sir Arthur, Dr Harbutt began to make serious inquiries about the formation of a New Zealand health insurance organisation, inquiries which soon put him in touch with [a group of Auckland surgeons led by Dr Warwick Macky which had developed proposals for a scheme to be started up through voluntary contributions from medical specialists]. Together they assembled many of the separate blocks of influence, but if there was any one person who could be considered to have provided the mortar to enable those blocks to be built into something solid enough on which to base the founding of a New Zealand health insurance movement, it was a young Auckland chartered accountant, Don Carnachan.
---
The Southern Cross name
Two of the earliest issues that the [prospective organisation's] steering committee [comprising Carnachan, Macky, Harbutt and four others] had to address were deciding on a name for the new organisation and the best or most appropriate form of incorporation or legal status for it. Official records from the very first meeting show uncertainty regarding a name in that the actual title of the initial formation group endeavouring to set up the entity was: "A Steering Committee for the purpose of giving effect to the proposed Private Hospitals Insurance Scheme".

Clearly, that could not last and at the committee's next meeting, the first item on the agenda was the name issue. Aware of the international recognition of the Blue Cross organisation of the United States, there was talk of a local adaptation, even if in those days Blue Cross here had connotations of animal welfare. Memories now differ as to why "Southern Cross" was favoured; some saw it as a link to – or localised version of – Blue Cross while others recall seeking something that had a distinctly New Zealand flavour.
---
Not-for-profit friendly society
As for the preferred form of constitution, from the very earliest discussions the idea that a conventional company should be formed had been ruled out, not because there would have been any difficulty raising capital through equity shareholding [although a large bond would have been payable], but rather because all those involved had the foresight to agree unanimously that the enterprise should be run on a not-for-profit basis. This did not mean that there wouldn't be "profits" – or surpluses – on each year's operations; rather it meant that any such funds should not be disbursed to shareholders, thereby enabling individuals to profit. Instead, the committee believed that any residue should be accumulated as reserves against future claims or to help temper any premium rises that might ultimately be needed.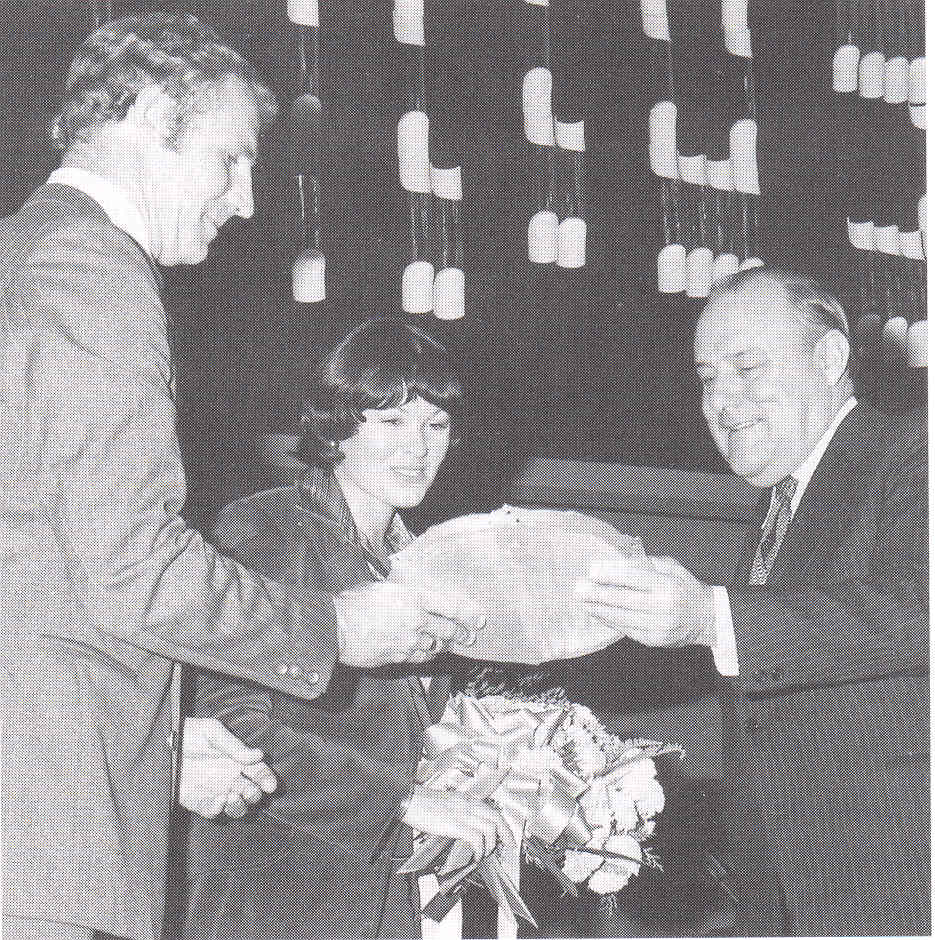 The nearest existing entities to the proposed health insurer were the many Friendly Societies, especially lodges such as Manchester Unity, the Druids and the Independent Order of Odd Fellows, most of which had their origins in nineteenth century Britain and had been established in New Zealand for many years.

Because the Registrar of Friendly Societies was based in Wellington – along with the politicians and civil servants - Don Carnachan had at a very early stage commissioned a Wellington law firm, Perry, Qylie, Pope, Marshall and Page, to prepare a set of draft rules, or constitution, for the new organisation. This work fell to one of the senior partners, Mr J.R Marshall. "Jack" Marshall had been a Wellington National Member of Parliament for 11 years, a former Minister of health (1951-54) and deputy Prime Minister for the two months immediately prior to the 1957 general election, when the Second Labour Government was elected to power. In opposition Marshall found he had time for a little legal work in addition to his parliamentary duties. However with the Labour Government having an effective majority of only one, it was soon evident that another general election, though not scheduled until 1960, could be called at any time, in which case Marshall would have to return to the hustings. He felt, therefore, that he could not do justice to the Southern Cross project and Mr John Horrocks, an Auckland lawyer, took over the completion of the rule drafting (Jack Marshall became Prime Minister for a short period 12 years later and was knighted in 1974).
Pictured - Prime Minister Rob Muldoon and Member number 500,000.
---
1961 - Southern Cross open for business
The Southern Cross Medical Care Society began business in the first week of May, 1961. For five guineas per adult, New Zealanders could become members, thus purchasing annual health insurance coverage aiming at reimbursement of 80% of average private surgical hospital fees and average surgeon's and anaesthetist's fees, provided those fees were charged in accordance with the Society's schedule. The overall maximum payable per person in respect of one operation was 128 pounds 15 shillings or 200 pounds for two operations in any one year. A cardinal principle adopted from the outset was that members would first pay their own medical expenses, surgical fees and hospital charges then be reimbursed by the Society in accordance with the schedule.

Visit Southern Cross Health Society
The hospitals network
The development of health insurance had transformed the private hospital movement. This may not have been so in the 1960s when Southern Cross's growth was modest and orderly and there was ample spare capacity in private hospitals, but it was a different story in the 1970s when rapid growth began to put pressure on private hospitals – not just for beds but for theatre facilities and improved quality of equipment and care. Southern Cross directors had always taken this matter very seriously – they believed they were selling a quality service that required quality facilities and these were not always available in some hospitals. Soon to become more important was not just quality, but quantity too. The public hospital waiting lists were approaching 40,000; private hospital patients expected no waiting.
[In the early 1970s] Southern Cross was receiving regular 'feelers' from … private hospitals throughout the country for various forms of assistance, usually monetary. Late in 1973 the Society's directors again discussed the concept of forming a free standing trust to participate in the various projects that were coming to light, as many private hospitals battled to cope with the new strains that the fast-growing health insurance industry was placing on them. Few totally new private hospitals were being established – capacity instead tended to be provided by the expansion of existing facilities.
Every time a hospital loan or redevelopment project came before the Society's directors, the question arose as to whether the Society itself should be in the hospital business or whether there should be a free-standing, arms-length entity similar to BUPA's start up sponsorship of the Nuffield Trust [BUPA was the United Kingdom's biggest health insurer]. … In the end the directors chose a middle ground; there would be a completely separate trust capable of managing and operating any hospitals that might come its way. But because the trust began with no capital other than an initial $30 [donated by its inaugural trustees], any such hospital facilities would somehow have to be financed by the Society as a form of investment. The new Southern Cross Hospital Trust [later renamed Southern Cross Health Trust] was registered in 1977.
Visit Southern Cross Hospitals
---
Setting up travel Insurance
With the business still growing rapidly and a strong national infrastructure in place, the executive team was realising that Southern Cross had the potential to develop one of the largest individual customer bases of any New Zealand company or organisation. The five executives regularly discussed alternative development streams for the Society.

The most-discussed option had been to branch out into the wider financial field. In the end, however, it was agreed that what made Southern Cross different was its 'health-related' expertise, its core business.

One health-related service which was developed was travel insurance. New Zealanders about to travel overseas - especially to the United States – were often apprehensive about what appeared to be the astronomical health care costs should they take ill or have an accident while holidaying in a foreign country. As Southern Cross had a growing profile for health insurance expertise, many would-be travellers were approaching the Society for advice and help. An agency had been set up with the South British Insurance Company to sell their travel policies and later Southern Cross-branded products were introduced, although still underwritten by South British. The success of all this led directly to the later formation of a new travel insurance company, Southern Cross Benefits Limited [in 1982].