Sweet Louise
Sweet Louise was launched by the Louise Perkins Foundation in 2006 to improve the quality of life of Kiwis living with incurable breast cancer.
The charity's free services include:
Face-to-face and telephone support
Regular meetings to provide peer support and build connections with others living with secondary breast cancer
$500 worth of vouchers every year that can be redeemed for a range of services, such as gardening, and delivered meals.
The Southern Cross Health Trust entered into partnership with Sweet Louise in late 2015 in recognition of the valuable services the charity provides to people struggling with the challenges of incurable breast cancer.
The Trust's funding has enabled Sweet Louise to expand its services to the South Island and significantly increase support for members there. Before the partnership, just 1% of Sweet Louise's members were based in the South Island but tht has quickly grown.
Christchurch mothers Sonya and Nicola, members of Sweet Louise's Christchurch branch, share their stories of how Sweet Louise has helped them.
Sonya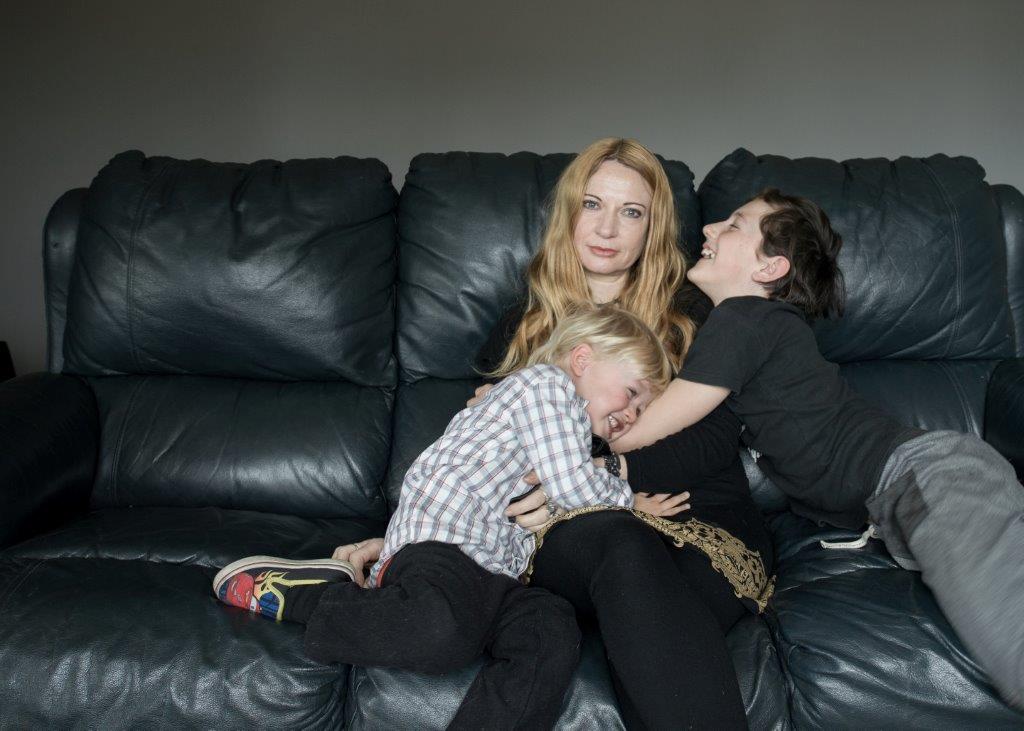 Sonya says her two boys, Jayden and Zediah, are her "rocks", and the reason she keeps going.
The single mum was diagnosed initially with primary breast cancer in 2010, age 35. Sonya did all she could to fight her cancer, including undergoing a double mastectomy and breast reconstruction. A year later Sonya felt surging pain in her body. The pain persisted without answer or know how.
One day Sonya said, "I think it's in my bones". She knew before the doctors did — an MRI scan confirmed the cancer had spread. It was diagnosed as stage four breast cancer, which is incurable. After her diagnosis Sonya joined Sweet Louise, which she counts as a "blessing".
She travelled to Auckland in 2017 for the Sweet Louise forum. "The conference was a real gift. I met a group of beautiful women, with fighting spirits and infectious energy," she says. I learnt information about different treatments and I cried thinking of making a will and who would look after my children."
Back home in Christchurch, Sonya attends monthly member meetings and has formed some strong and supportive friendships with other members. "Having met and made friends with other women who are in a similar position to me is so invaluable. We are able to have honest, open conversations about our cancer. We just get where each other is coming from," she says.
With the help and generosity of the Southern Cross Health Trust, Sweet Louise will continue to support Sonya so she is able to be the best mother she can be to her young boys.
Nicola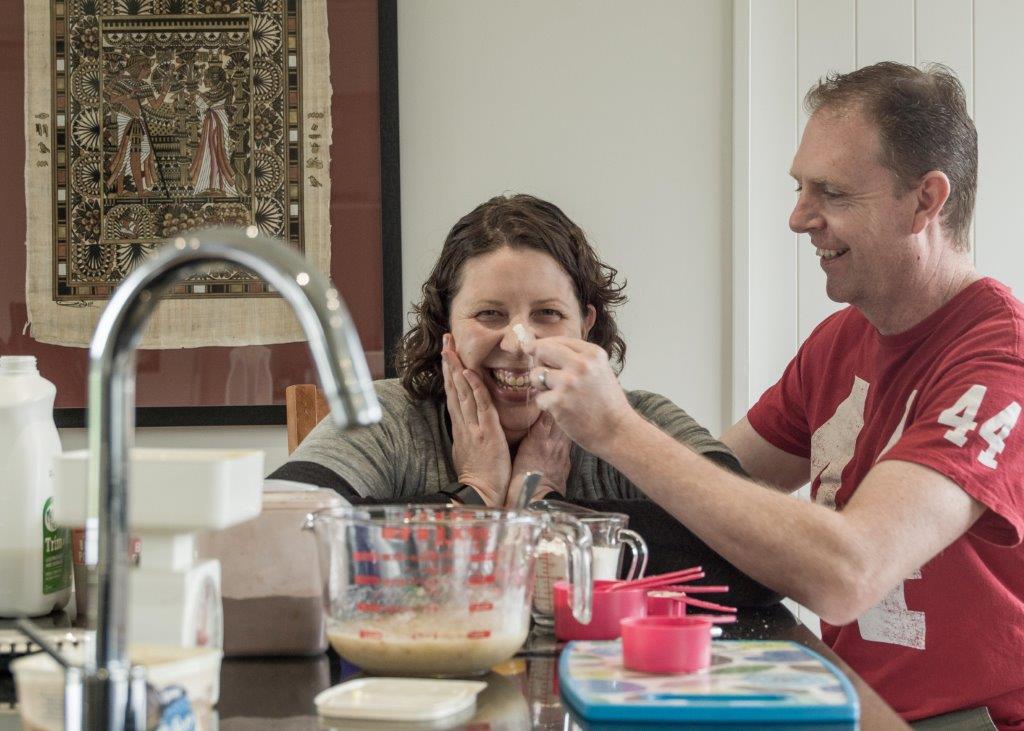 Christchurch mum Nicola has had to deal with cancer her whole life. She is a "third generation" cancer patient, having lost her grandmother, mother and cousin to the illness.
At 35 years old, she was hoping to have another child. But when she was diagnosed with primary breast cancer, which became incurable two years later, she knew this was never going to be possible. "Living with incurable breast cancer is really hard. There are a lot of things I can't do now that I never use to think twice about. Travel is tricky, you worry about work, energy levels are low, medication impacts me emotionally and financially, and I can't plan for the future," she says. "I know my diagnosis means my daughter will grow up without a mum and I won't get to grow old with my husband."
Nicola enjoys going to the member meetings in Christchurch as they give her a chance to catch up regularly with other members. She also loves the vouchers which she uses to get help around the house with cleaning and meal preparation. "I often find myself getting really tired during the day. Having help around the house makes a huge difference to my daily life," she says.
"All of the support we receive from Sweet Louise is so appreciated. Life with incurable breast cancer is a life that is always busy, so having things like vouchers, contact with a support coordinator and member meetings gives us time to take care of ourselves and be the best we can be for our loved ones."
Nicola lives with husband Ryan (pictured) and daughter Gemma.
About Sweet Louise
In 2005, Scott Perkins established The Louise Perkins Foundation, named after his wife Louise, who passed away in 2004 after living for ten years with secondary breast cancer.
When she was first told that her cancer had spread and was now incurable, Louise was 29 and given just two years to live. Louise lived with absolute positivity and went about life with cancer as a small part of living rather than as a main focus of her life.