Revive a Smile
Revive a Smile was launched in 2011 by Dr Russell to help mend the smiles of Kiwis who cannot afford a trip to the dentist, including people without homes, victims of domestic violence, refugee migrants, low income adults and the elderly.
The charity is known for setting up New Zealand's first and only mobile charity dental clinic, thanks to funding from the Southern Cross Health Trust in November 2016. Since then, Dr Russell and her team of volunteer dental professionals have been travelling to areas of high need.
The Revive a Smile mobile clinic provides treatments such as comprehensive oral exams, restorations, root canals, removable dentures and surgical extractions. Patients are also taught about dental health and hygiene and given health packs.
The Southern Cross Health Trust has proudly supported Revive a Smile's mobile clinic since it became the major sponsor. Revive a Smile closely aligns with the Trust's vision of making healthcare more accessible and has made a huge difference to thousands of people's lives.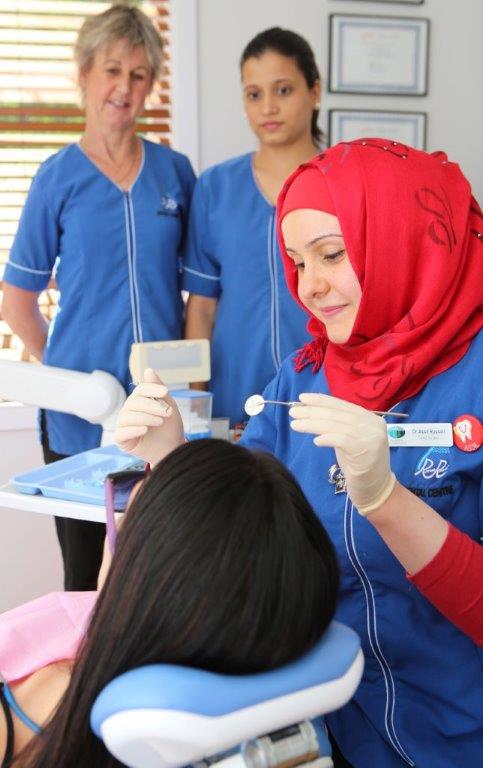 Revive a Smile has helped around 10,000 people, according to Dr Russell.
Low income Kiwis benefit from Revive a Smile
Dr Russell says most of Revive a Smile's patients are unemployed or on low incomes, and their problems range from constant pain and inability to chew or eat, to bad breath and feeling too embarrassed to smile. All patients seen by the clinic reported dissatisfaction with their teeth, which was affecting their quality of life and employment prospects. People travel long distances to be treated by Revive a Smile and range in age from 18 months to 89 years.
Many of them said they had not seen a dentist for decades and one patient even said he had resorted to pulling out his teeth with pliers to alleviate the pain he was in.
The efforts of Revive a Smile have not gone unnoticed, with Dr Russell appearing in a number of media interviews and former Prime Minister Helen Clark praising her and her team's work.
Patient-turned-dental assistant
Winsome Cameron was one of Revive a Smile's first patients in Kaeo, Northland. The single mother of two was taken under the wing of Dr Russell to be trained as a dental nurse and is now part of the mobile dental clinic team.
Winsome (centre) is pictured below with Assil (left) and Seven Sharp journalist Gill Higgins (right), who reported on Revive a Smile's Kaeo campaign (see link below).
Grateful patients 'can finally smile again'
"Thank you for looking after me and my whole whanau. My special needs son had not been to the dentist before and finds it hard to communicate pain. It's a relief to know his teeth have been sorted."

"For 30 years I was living with infections and sore teeth. After my cancer treatment my teeth started to fall apart. Getting my new teeth has been an amazing journey for me and my entire family".
"I can finally smile again. This is just the push I needed to stop smoking and get my teeth and health on track again. Thank you."
"Kia Ora Revive a Smile team, thanks for giving me the strength to smile and confidence to go and look for a job."
About Dr Assil Russell
Assil Russell came to New Zealand at the age of five and was raised in Hamilton. She obtained a Bachelor of Dental Surgery (Distinction) at the University of Otago and, while there, became interested in philanthropic activities. Before Revive a Smile, she founded the Iraqi Children's Aid and Repair Endeavour (ICARE) charity, which provides humanitarian, dental and medical services to orphans living in poverty in Iraq.

Assil Russell on Seven Sharp - Revive a Smile YouTube channel:

Assil Russell on The Project - Revive a Smile YouTube channel: