Dove Hospice
Dove Hospice's holistic wellbeing programme, Restoring Wellness, was established in 2017 to give cancer survivors the support and resources to deal with the fear and anxiety that remains after living with a cancer diagnosis, set goals and move forward after cancer.
The six-week course, funded by the Southern Cross Health Trust, covers topics such as:
Developing a holistic understanding of health and restoring wellness
Understanding fear and anxiety
Learn a toolbox of wellness practices to create inner calm
Cultivate inner kindness
Reconnect with your strengths and increase self confidence.
The Trust's two-year funding agreement has helped Dove Hospice increase their staff numbers and develop new programmes including yoga classes and meditation.
Patient feedback
"It is the best thing I could ever do for myself. It has been much more than I expected it to be. The information was accurate and it was just enough – being part of a group and sharing experiences was very helpful."

"I found that the information I received from this programme very helpful. It has taught me lots of useful knowledge to deal with issues in my daily life. I am able to listen to my body and find greater balance in my physical health."

"Dove Hospice has had a huge part in helping me. They really appreciate you are a person with an illness not an ill person."

"I would highly recommend this programme, it has been invaluable helping me to understand that a lot of what I have been feeling is normal, and learning practical exercises to use in everyday life".
Auckland mothers Odette Andrews and Julie Gould have both benefitted from the Restoring Wellness programme:
Odette Andrews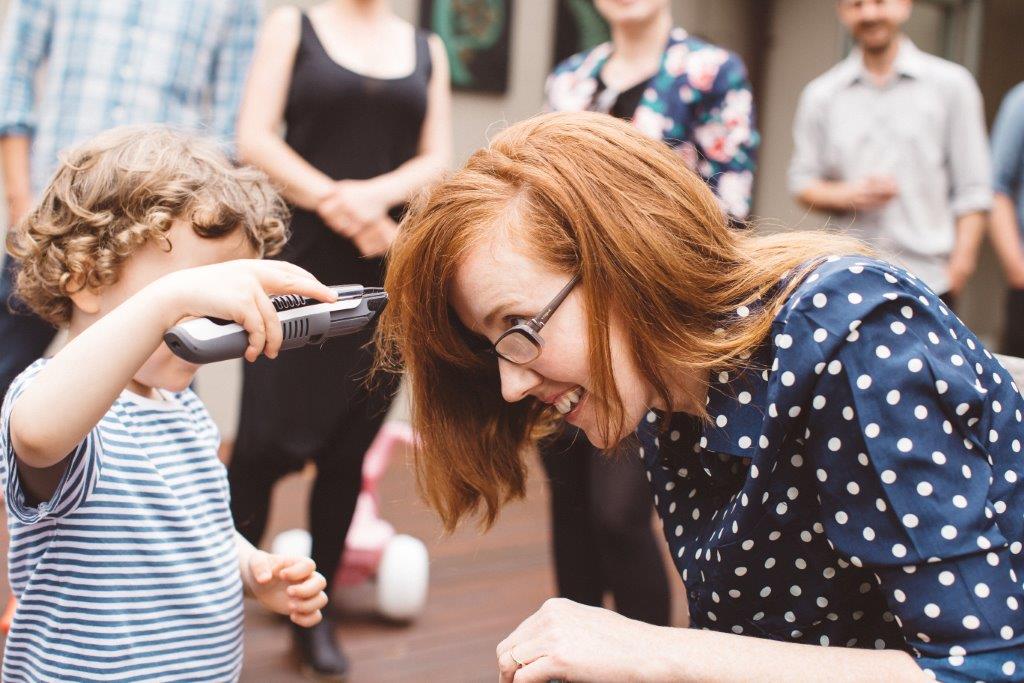 Odette Andrews knew she would lose her hair when she started chemotherapy treatment for breast cancer in late 2016. But she decided if it had to happen, she'd do it her way.

"I held an 'If Britney Spears Can Do It, So Can I Party'," she laughs. "I had three friends who shaved their hair off with me and I have a couple of musician friends who sang Britney Spears songs while it happened. It ended up being a really great night!"

Odette was diagnosed with breast cancer on Daffodil Day 2016.

In April 2017 she finished her final radiation therapy session and set on the road to recovery. But adjusting to normality wasn't straightforward.

Despite using Dove Hospice's counselling and massage services during her treatment, she was initially reluctant to take part in the Restoring Wellness Programme — "I wanted to get as far away from cancer as I could".

But she says the course was nurturing, gave her a new outlook on life and saw her form close friendships with fellow course participants.

"And it turned out that the course was all about life; it wasn't about death at all. It gave me forward momentum and taught me that I don't need to run from what I'm feeling. And if I am feeling anxious or fearful, I now have ways to deal with it."

"Society tells you that the busier and fuller your life is, the better it must be. But the course taught me to live a slower, more mindful life – more like our grandmothers used to live."

"My dreams and goals are totally changed," says the mum to four-year-old Maxwell (pictured with the razor). "My biggest goal now is to see Maxwell as an adult and to grow old with my husband."
Julie Gould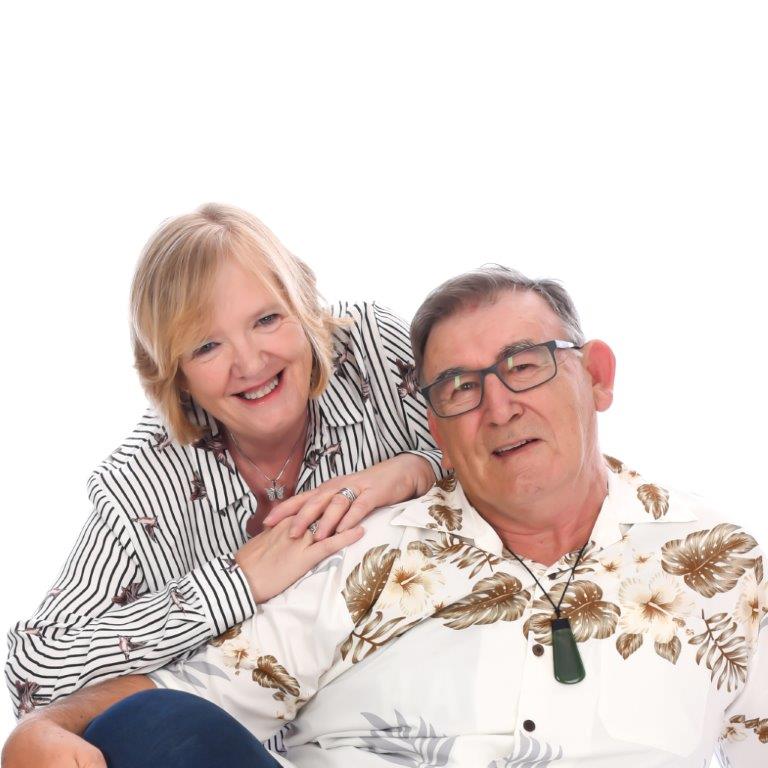 Glendowie grandmother Julie Gould was the healthiest she'd been in a long time — swimming, walking, attending the gym and having lost 12 kilograms — just before she was diagnosed.

"I'd been for my regular, two-yearly mammogram and left thinking everything was OK," she says. "But then I got called back for re-testing.

"I watched the face of the radiologist change as he did the scan and then said 'this doesn't look good'. It was like a hole had opened up and swallowed me – I felt so cheated."

The Mitre 10 Human Resources and Health & Safety manager was diagnosed with a small but aggressive Grade 3 tumour that was non-receptive to breast cancer drugs like Herceptin.

What was to come was surgery, a 'The Hair's Coming Off Wine, Chips and Dip evening', 12 weeks of chemotherapy and four weeks of radiotherapy.

But Julie won her bout with cancer and began to embrace her second chance at life — a process made easier by the Restoring Wellness programme.

Julie says the programme helped her when she was at her lowest, which was when her treatment had come to an end and there were no more appointments.

"I got so much out of the course - I've set new goals for the future and brought others forward, and I've de-cluttered a lot of stuff in my life. Things that once I'd never have let go – shoes, handbags – are gone!"

"I've started being more mindful, reading more and taking time out for me. My husband [Courtney - pictured] and I will go down to Mission Bay, sit on a bench and just observe. I've become a great people watcher!"

"When you're faced with a life threatening illness, you put your life into the care of medical professionals and they guide you from a medical perspective – my health care team was excellent. But it was Dove House that cared for my heart, mind and soul. I'm in a much better headspace because of them."
About Dove Hospice
Dove Hospice supports and empowers people with a life threatening illness. Its services are designed to support and enhance any conventional treatments patients may be receiving while aiming to promote emotional and spiritual wellbeing, with a strong focus on holistic wellness.
Services offered by Dove Hospice include:
Counselling
Relaxation therapies
Oncology massage
Support groups and information forums for patients and carers
24 hour respite and end-of-life care in Dove Wing
Therapeutic activities.
Dove is different from other hospices in that it's available to patients from initial diagnosis of cancer onwards. Patients or carers can access services directly, or be referred by healthcare providers, family or friends.