Your guide to Affiliated Providers
Using an Affiliated Provider is one of four ways that you can claim under your Southern Cross policy. Other ways include Easy-claim, submitting a claim online or posting us a paper claim form.
---
What is an Affiliated Provider?
An Affiliated Provider is a doctor, specialist or medical facility that is contracted to provide Southern Cross members with certain healthcare services at agreed prices.
Some healthcare services are only covered by your policy if they're performed by an Affiliated Provider. These healthcare services are called 'Affiliated Provider-only'.
---
3 Reasons using an Affiliated Provider helps you
| | | | | | |
| --- | --- | --- | --- | --- | --- |
| 1 | It's easy. The Affiliated Provider organises prior approval for the healthcare service you need and claims on your behalf. | 2 | It keeps your future premiums more affordable by helping us to manage the cost of claims. | 3 | Agreed prices mean you know up-front how much your contribution will be (if any). |
---
 How to use an Affiliated Provider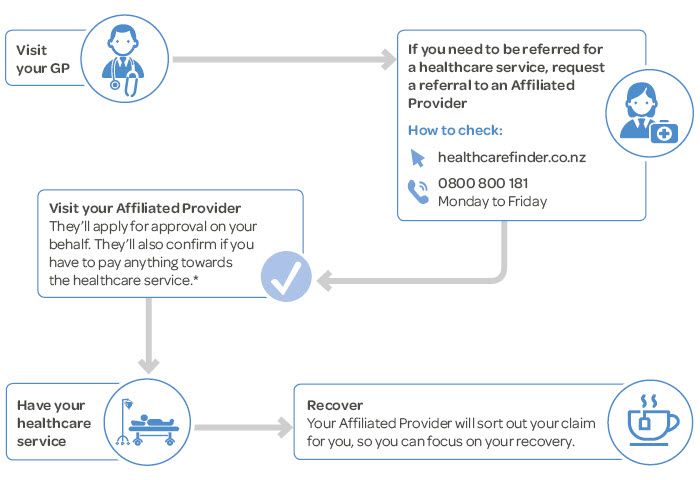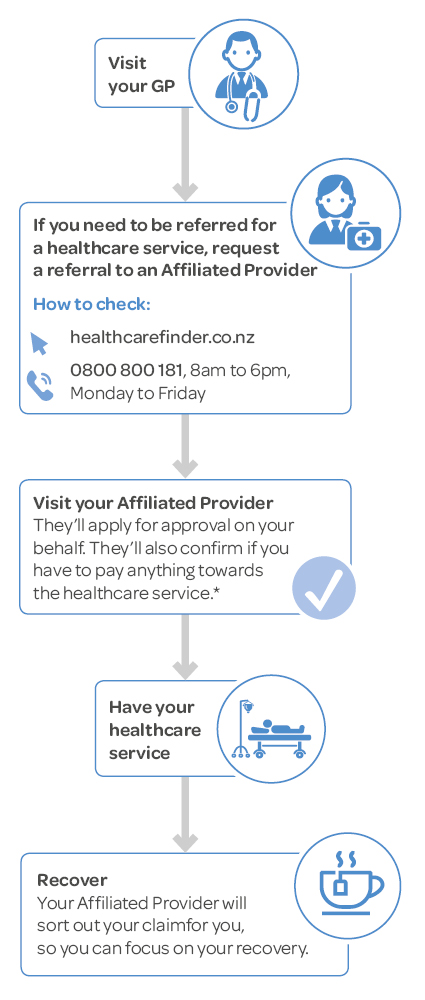 *This will depend on your plan type (for example, if you have an excess). If your healthcare service involves prostheses or any specialised equipment, refer to the new List of Prostheses and Specialised Equipment for the maximums covered
---
Affiliated Provider-only healthcare services
Affiliated Provider-only healthcare services
See our list of Affiliated Provider-only healthcare services 
---
Need more information?
Check out our frequently asked questions, or contact us.