5 things to know before you start trying to get pregnant
You've made the decision to have a baby - nothing should put a bigger smile on your face. Just a heads up, it may not be as easy to get pregnant as you think. It could take a while and that's perfectly normal. For most women under 35, only 60% fall pregnant within the first six months. However, the longer you try, the better your odds. After 12 months, the likelihood of conceiving is around 80%, which increases to 95% after 24 months.1

There might be some tears and it might start to feel like more of a chore because it's not as instantaneous as you'd like. Keep trying, you'll get there. We know that getting pregnant is nothing short of a miracle, but we do have a few tips that might just help you to conceive.
---
1. Being a healthy weight will increase your chances of getting pregnant
If you can stand to shed a few extra kilos, now is the time. Alternatively if you could stand to plump up a little, then now is also the time. A healthy BMI is between 19-25, which will help you to have a healthier pregnancy and delivery with fewer risks and complications.
---
2. Book in a visit with your GP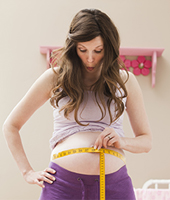 Most GP's offer a special check-up and they'll have the answers to all the questions you have about before and after pregnancy. Not sure what you want to ask? Think of some with your partner before you visit, even if you have to write them down. If this is your first baby, it'll help to ease the fear of the unknown. They'll also be able to advise you on any pre-existing medical conditions that might interfere with a healthy conception.
---
3. Start taking prenatal supplements
Any woman planning on carrying a baby should start taking a daily folic acid supplement. Aim to start this habit at least three months before you and your partner start trying to conceive. Getting enough folic acid can help reduce the chance of birth defects and is also important when baby's brain and nervous system is developing.
---
4. Get in tune with your body
You're most likely to get pregnant when you're ovulating, which is usually around 14 days after the first day of your last period. Check out these apps, they're easy to use and make figuring this out a breeze: www.fertilityfriend.com, https://glowing.com, www.helloclue.com.
---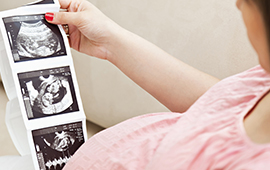 5. Smoking and drinking should be distant memories when you're pregnant
Having a baby is a very adult decision, so it does require a little bit of grown up behaviour to make sure it all goes smoothly. But if you do indulge, scaling back early on will help, plus reduce any cravings when you are pregnant. This isn't just for women, cutting back is also beneficial for him. Excess alcohol and smoking has been shown to interfere with fertility and lower sperm count.
Your wellbeing is important to us. At Southern Cross, we're all about being there when you need us. While you're planning for a new baby, it's also a good time to make sure you and your family's health insurance is sorted. So if anything should happen, you'll have one less thing to lose sleep over. Find out more about how Southern Cross is a good choice for families.
1 Statistics sourced from https://www.fertilityassociates.co.nz/info-for-gps