Wellbeing now 2017 - Culture & Purpose
Thursday 9 November
SkyCity, Auckland

Does your business succeed in making a link between a supportive workplace culture, clear organisational purpose and commercial success? Do you actively foster a culture that is conductive to wellbeing, and clearly connect your 'reason for being' to the day-to-day work of your team?
Southern Cross' second annual wellbeing conference Wellbeing Now 2017 - Culture & Purpose will bring together a range of speakers and exhibitors to help inspire you to tackle some of these big questions and will make wellbeing a priority in your organisation.
This event has now passed, check back soon for event highlights
---
2017 speakers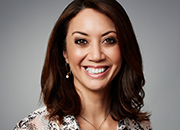 MC | Miriama Kamo
Award winning journalist, Miriama Kamo will be back at Wellbeing Now this year as our MC.
Miri will guide us expertly through the day, keeping us on time and topic, whilst also getting the debate going.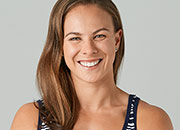 Lisa Carrington I Southern Cross Health Society brand ambassador
Double Olympic gold medallist and champion of wellbeing, Lisa Carrington has become a household name in New Zealand over the last few years. Following her success at the London, Beijing and Rio Olympics as well as at the 2016 Halberg Awards, Lisa has become an icon of determination, hard work and performance.
Lisa is passionate about helping business perform to the best of their ability by supporting workplace wellbeing, and she'll joins us to keep us motivated and focussed throughout the day.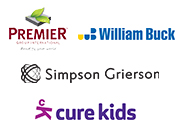 Corporate Case-studies
Leading corporate wellbeing experts from some of our best known businesses share their stories from the trenches – what worked, what didn't go so well, how do you engage your teams in wellbeing and – most importantly – what have they learned on the journey?
- Kim Daji - General Manager Human Resources and Administration, William Buck
- Jo Copeland - Human Resources Director, Simpson Grierson
- Frances Benge - CEO, Cure Kids
- Brett Etchells - Ambassador, Premier Group Int.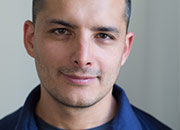 Derek Handley I Social Entrepreneur
New York-based Kiwi social entrepreneur, Derek Handley has dedicated his career to finding new ways to solve societal challenges. He recently formed Aera Foundation, which invests in causes and companies addressing social issues in imaginative ways. Before this Derek co-founded non-profit The B Team with Sir Richard Branson, an advocacy collective of global business leaders driving a better way of doing business for the wellbeing of people and planet.
Derek will speak of what changes businesses can make in order to genuinely and authentically put the needs of their employees first, and support them to be their fullest, healthiest and most realised, purposeful selves. In a world where modern business practices seem fundamentally at odds with personal wellbeing, purpose and fulfilment, Derek will help us delve deeper into how our organisations can better enable every individual to reach their full potential.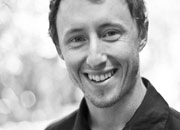 Guy Ryan I Inspiring Stories
Awarded Young New Zealander of the Year in 2015, Guy Ryan is known for building numerous ventures from scratch, both for-profit and charitable, and for his passion for social enterprise as a means to help solve the world's complex and urgent challenges.
Though his most recent venture, as Founder and Chief Executive of Inspiring Stories, Guy will share his experiences in unlocking the potential and purpose of both his team and his organisation. As well as share his insights into helping businesses connect with the emerging force in the talent pool – Millennials – based on his experience with more than 6,000 young New Zealanders.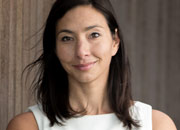 Dr Michelle Dickinson I Nanotechnologist, Speaker, Adrenaline Junkie
With a background in fracture mechanics Michelle is formally trained in breaking engineering components, but is passionate about devoting her life to breaking stereotypes through her science media work. Most well known for her work as Nanogirl, Michelle also has a notable list of academic, charitable and business achievements.
Michelle Dickinson knows a little bit about finding your personal purpose. Taking her impressive academic record, Michelle – along with her alter-ego Nanogirl – has lead a fulfilling career sharing her love of science with the world in pretty spectacular ways. In what will be an explosive finish to Wellbeing Now Michelle will share the power of taking risks to find and live your purpose, and just how much of an impact that can have.
Michelle Dickinson appears by arrangement by Johnson & Laird Management.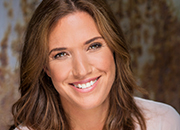 Debbie Schultz I Blue Sky Minds
As a leader in the field of organisation development, Debbie has been supporting individual and organisational growth for over 15 years. She founded BlueSkyMinds.org with one goal in mind: to facilitate research-based organisational mindfulness programmes that deliver measurable individual and business benefits.
Debbie's career has allowed her to work with many different organisations and cultures, where she sees workplaces becoming busier, faster, and more complex. Through her experience she'll share how mindfulness practices and a culture of resilience can support our ability to perform, lead, connect, inspire and deliver.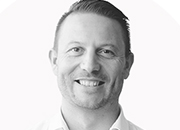 Matt Johns I Humankind
Having worked in experience design and strategy for the past decade, Matt brings a unique perspective on what he calls, Employee Experience. Matt has worked with organisations across the world connecting business strategy with deliberately designed customer and employee experience strategy. He uses his diverse background to push leaders beyond the obvious to make clear, commercially astute, strategic choices.
Matt will discuss the four key elements that truly impact the Employee Experience: Leadership, Operations, Tools and Environment. He'll explain how each of these must be considered both independently and collectively to achieve a culture that drives truly great employee experience and achieves business success.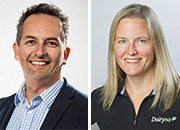 Terry Buckingham & Dana Caver | representing A GoodYarn
Terry Buckingham leads a team of Occupational Health Nurses and Rehabilitation Advisors across Fonterra's operations in New Zealand. With a background in healthcare and nursing and a Master's Degree in Workplace Health Promotion, Terry is both an advocate and authority on workplace wellbeing.
With a background in psychology and personal training, Dana Carver is DairyNZ's Wellness and Wellbeing Programme Leader. Dana works closely with the Rural Health Alliance of New Zealand, lobbying for better health outcomes for rural areas. She also works closely with the Ministry of Primary Industries and, along with Wellsouth PHO, is responsible for creating the GoodYarn licensing programme which has seen over 3000 people educated in mental health and wellness.
Together Dana and Terry will share A GoodYarn's unique approach, and its success in reaching the rural community.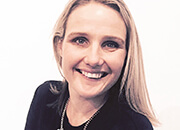 Hannah Gerdin | Air New Zealand
Hannah Gerdin leads the Strategic Wellbeing team at Air New Zealand. Responsible for providing the overall strategic framework and direction for employee wellbeing globally, Hannah also owns Air New Zealand's employee engagement and union relationships in relation to advancing employee wellbeing. Hannah firmly believes that how an employee feels and functions every day is the foundation for strong employee experience and performance no matter what organisation they work in.
Hannah's presentation will focus on how to build the business case for wellbeing. Drawing on her own experience at Air New Zealand, Hannah will discuss how to obtain leadership buy-in, dealing with the feared ROI conversation and how you can build a culture of wellbeing that contributes to the achievement of a company's overall goals.