Giving Kiwi kids a helping hand
We've joined forces with the Pause Breathe Smile charitable trust and the Mental Health Foundation to help equip New Zealand children with the essential skills they need to navigate the ups and downs of everyday life.
As a result of our partnership, the nation's own locally designed and internationally recognised schools' mindfulness programme will be made available free of charge to any primary and intermediate school in New Zealand, and open to all Kiwi school kids aged five to 12.
Developed at the Mental Health Foundation, the Pause Breathe Smile programme was launched in 2013 and has so far reached around 380 schools and more than 65,000 children to date.
Southern Cross is now helping the programme to scale and support thousands more kids to build positive mind health.
The Southern Cross Healthy Futures Report 2020 found that 55 per cent of New Zealand parents are concerned about their children's ability to cope with everyday life.
Pause Breathe Smile has been proven to increase wellbeing, reduce stress, boost conflict resolution skills and enhance self-awareness.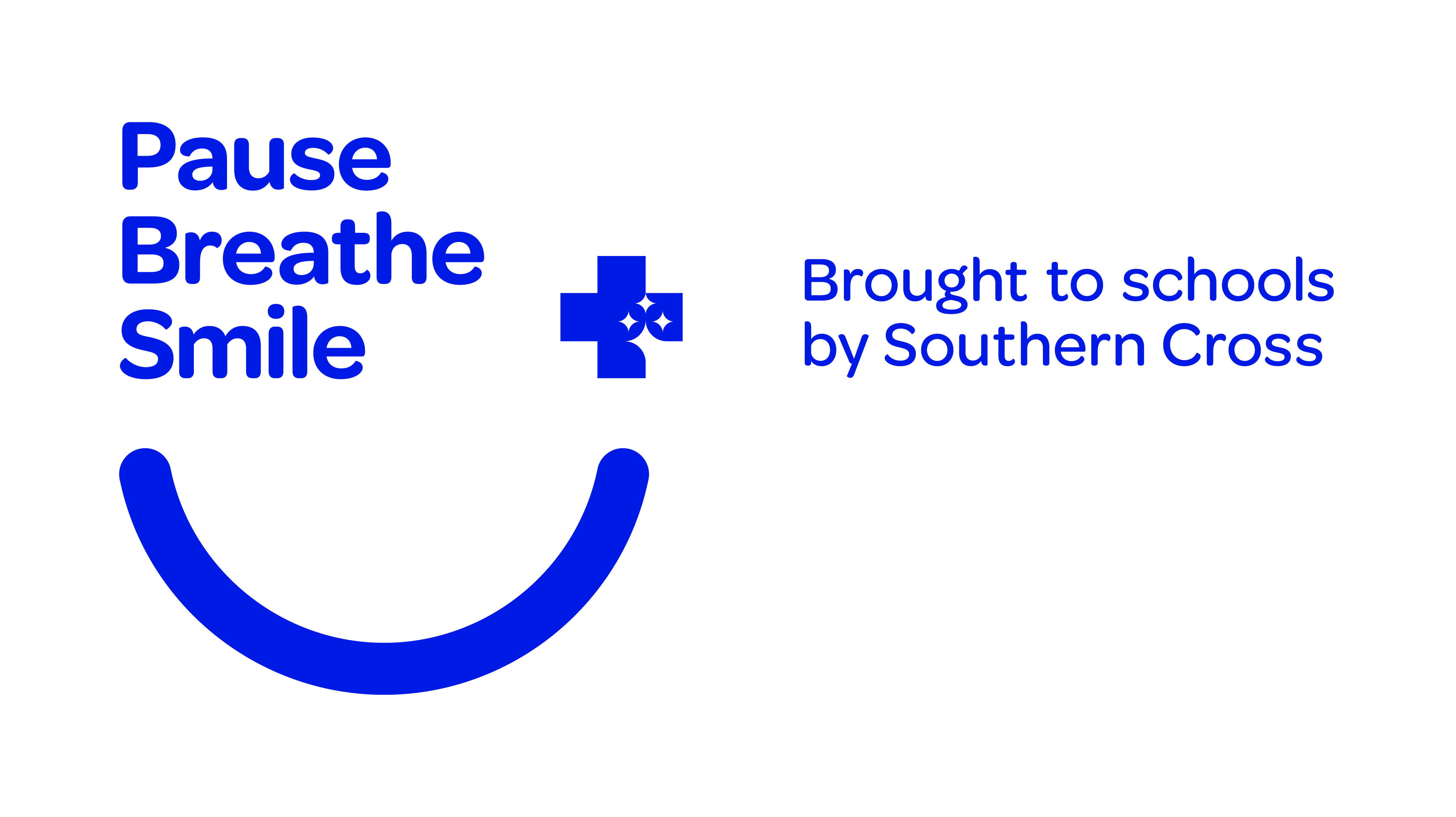 Psychologist and parenting expert Nigel Latta is a supporter of the Pause Breathe Smile programme.
"It's never been more important for our young people to learn self-regulation skills, and so this is the perfect initiative at a really crucial time. The skills kids learn in this programme will benefit them for their entire lives," he said.
"This isn't just about how to deal with stress and anxiety, it's teaching young people profoundly important life skills," he said.
Southern Cross is committed to helping to build a healthier future for all New Zealanders and make a tangible difference for Kiwi kids.
Find out more by visiting Pause Breathe Smile.